National Training Academy for Rail opens
The £7 million National Training Academy for Rail (NTAR) has opened its doors delivering a cutting-edge facility for students to develop the skills necessary for a career in the rail industry. Based in Northamptonshire, Britain's National Training Academy for Rail was officially opened by Rail Minister Claire Perry at a ceremony marking the occasion. The […]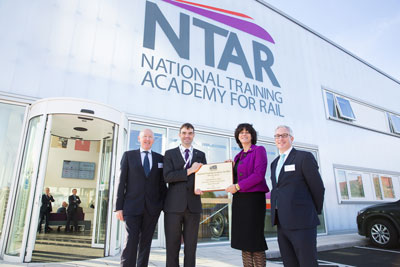 The £7 million National Training Academy for Rail (NTAR) has opened its doors delivering a cutting-edge facility for students to develop the skills necessary for a career in the rail industry.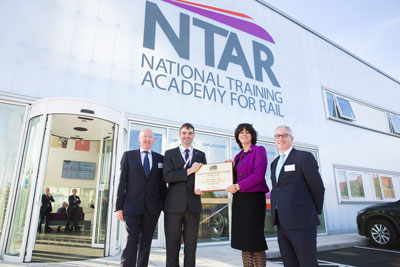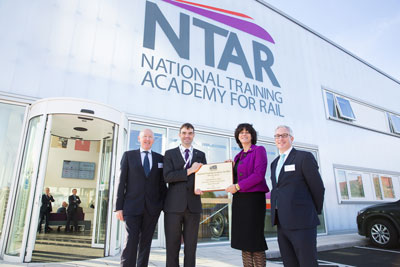 Based in Northamptonshire, Britain's National Training Academy for Rail was officially opened by Rail Minister Claire Perry at a ceremony marking the occasion.
The Academy will train thousands of students using the latest digital, 3D and virtual reality equipment in order to provide the skills needed for a career in the rail industry. NTAR will offer 20,000 man days of training per year and will act as a national 'hub' for rail engineering excellence.
The state-of-the-art training facility was established in response to a forecast skills shortage of around 8,000 people over the next ten years, caused by factors such as the technological advancement of rolling stock, an ageing workforce, and significant investment and growth in the industry.
The National Training Academy will be a national hub for rail engineering 
NTAR was constructed thanks to an agreement between the National Skills Academy for Rail Engineering (NSARE) and the Department for Business, Innovation & Skills (BIS) with support from the Department for Transport (DfT) who contributed to half the funds. The remaining 50 percent has been provided by Siemens, whose train care depot at Kings Heath is located close to the academy. The 50/50 funding agreement will release 50 percent of the academy's training capacity to the wider UK industry, with the remainder used by Siemens's own rail sector employees.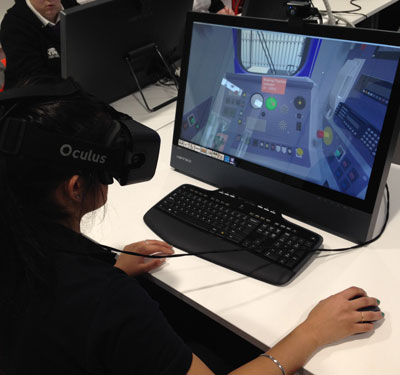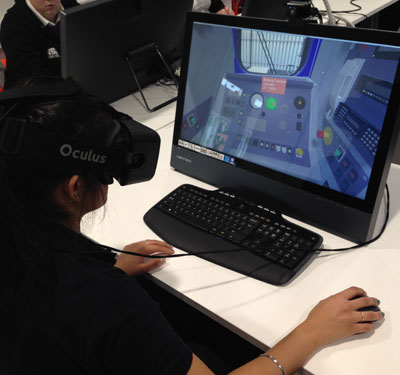 On opening the NTAR, Rail Minister Claire Perry said: "We are working closely with the transport industry to bring a sustained and lasting legacy of skills and opportunity for people across the UK. The opening of the National Training Academy for Rail is a major milestone towards delivering a network of transport infrastructure skills colleges and training academies.
"The government is investing billions of pounds in rail and road projects, which will create thousands of exciting new job opportunities. More and more of these jobs are cutting-edge, highly technical and require Britain's best minds. This new facility – and more like it – are just what the country needs to ensure we develop a workforce with the advanced skills required to build a transport network fit for the future."
Facilities at NTAR include the latest digital signalling equipment, a de-constructed train and a virtual reality and 3D simulation room, where students can use Oculus Rift headsets to understand how different components work.
Managing Director of Siemens Rail Systems UK Steve Scrimshaw said: "Together with the National Skills Academy for Rail Engineering (NSARE), the Department for Business Innovation and Skills (BIS) and the Department for Transport (DfT), Siemens has invested in creating NTARto make sure the UK rail industry has the skills and expertise necessary to meet the future demands of this exciting and dynamic industry. I am looking forward to welcoming not only our staff and apprentices but the wider industry being trained at NTAR."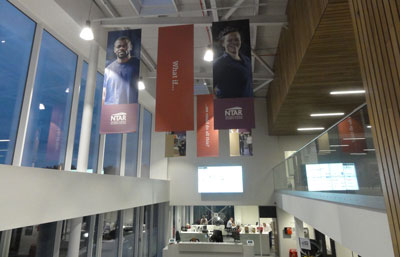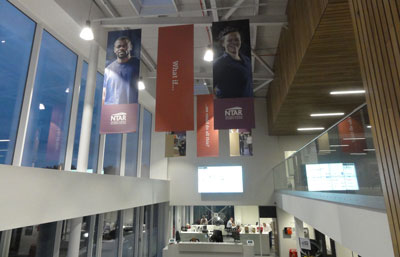 Commenting on the facility opening, General Manager at NTAR Simon Rennie said: "Our ambition is to be recognised as an international Centre of Excellence for training in traction and rolling stock and to be the source of pride for the rail industry. We want to act as a flagship for skills development and for collaborative working, delivering a successful and sustainable model."
Chief Executive Officer of NSARE Neil Robertson added: "The UK rail industry is at an exciting juncture, with many projects creating thousands of jobs across the country. The skills shortage in the industry remains a challenge, with far too few young people dreaming of an engineering career, and fewer yet looking to specialise in rail. The well documented ageing workforce and significant technological advancements in our industry prove that there is a clear need for NTAR."