London Overground completes work to increase capacity by one quarter
According to London Overground, work to increase capacity on East London, West London, North London and Euston to Watford routes by 25 percent is now complete. A £320 million investment programme has helped increase the number of carriages on each train from four to five providing room for an extra 170 passengers per train on […]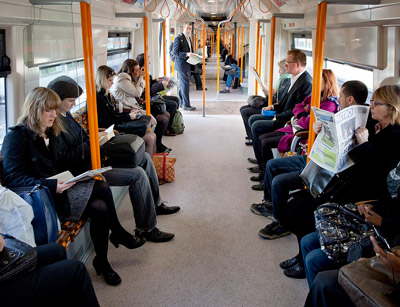 According to London Overground, work to increase capacity on East London, West London, North London and Euston to Watford routes by 25 percent is now complete. A £320 million investment programme has helped increase the number of carriages on each train from four to five providing room for an extra 170 passengers per train on the highly popular rail service.
Since Transport for London (TfL) took over suburban rail routes from Silverlink in 2007 and created London Overground, passenger numbers on the routes have increased sixfold. The service has received investment to bring previously under-used parts of the rail network back into full use and improve standards of existing stations.
London Overground passenger numbers have increased sixfold
The increase from four to five-carriage trains is part of TfL's £320 million programme to boost capacity on the network. The introduction of the longer trains, which began in November 2014, has now been completed.
TfL's Director of London Overground, Mike Stubbs, said: "Over the whole network, we now carry 176m passengers a year, which is six times the number we carried when we took over this railway in 2007. The extra carriages that we have now introduced are enabling us to continue to provide our customers with the high quality of safe, reliable and frequent services that they need and expect.
"It is services like these that connect communities, and support new homes, jobs and economic growth across London."
London Overground also highlights it will be able to carry more passengers on the Gospel Oak to Barking route once the line is electrified, and its diesel trains are replaced with electric trains, in 2018.