Rail Grand Challenge for UK SMEs launched
Transport Systems Catapult (TSC) has joined forces with Alstom to launch the Rail Grand Challenge competition for UK small and medium enterprises (SMEs).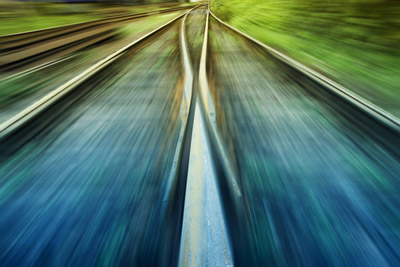 The Rail Grand Challenge has been launched today to generate and develop new innovations for the rail industry. The competition is open to SMEs with a £50,000 prize available for the best innovative idea for rail. The winner will also have the opportunity to work with Alstom to see their concept realised on the railway network. 
Rail Grand Challenge winner will see their concept realised on the railway network
Alstom Innovation Manager Ouahcene Ourahmoune commented: "UK SMEs have a world-class record of innovation and generating solutions to some of the biggest challenges in science, technology and engineering. The Rail Grand Challenge Competition reflects our desire to work even closer with these businesses. Alstom is already pursuing exciting new ideas in this area, but together we believe we can achieve so much more. I am excited to see the innovative entries we receive for the competition and look forward to working with the winners."
"With the support of Alstom we are hopeful that the winning entry will lead to big things"
TSC Rail Business Director Richard Jones commented: "We're extremely excited to be working with Alstom on this competition which we think reflects some of the excellent work being undertaken by SMEs in the UK transport industry. The Rail Grand Challenge is an excellent opportunity for an up-and-coming business to work with one of the biggest names in the rail industry. With the support of Alstom we are hopeful that the winning entry will lead to big things for the company involved."
Areas of focus include:
Safety: Improving the safety of track workers in proximity to an operational railway
Products:

Miniaturisation: reducing the size of products to make more space for passengers on trains, for example
Improving reliability

Technology:

Opportunities to deploy big data analytics/internet of things applications in the rail supply sector
Opportunities to transfer existing technological solutions in other sectors to the rail supply sector

Process:

Developing a systematic approach to delivering process improvement in the rail supply sector
Improving manufacturing, installation and maintenance processes
Related topics
Related organisations