Contract awarded for three new railway sections in Romania
The Romanian National Railway Company (CFR) has awarded FCC Construcción a contract worth €1.634 billion for the rehabilitation of three new railway sections in the region of Transylvania.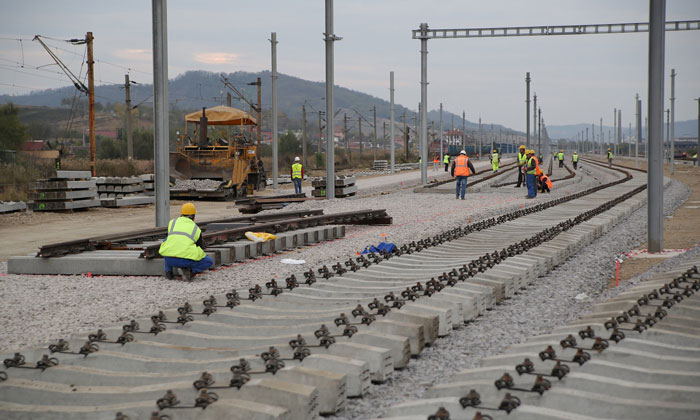 The works, financed by funds from the European Commission, will be delivered by FCC in a consortium with other companies in the sector and will form part of the rehabilitation and modernising of the railway in the Pan European Corridor IV crossing Romania. The project aims to be delivered in 36 months. 
The works consists of building and modernising 121.62km of railway line, 47 bridges, eight overpasses and seven underpasses, as well as a 659m long tunnel, 19 stations, five stops. It also includes electrification work and the implementation of the ERTMS (European Rail Traffic Management System).
The total amount of all the railway contracts that FCC Construcción is undertaking in Romania is €2.106 billion.
"With more than 12 years' experience in Romania, FCC Construcción has become one of the leading providers of transport infrastructure in the country," said Carlos M Jarque, CEO of FCC Group. "To date we have already completed a number of important works, and this contract award further strengthens our portfolio of future works."
Modernising
The improvement and rehabilitation work on the railway line in Romania will allow an increase in train speed of up to 160km/h and by modernising these sections, safety and speed will be improved. Furthermore, it will encourage tourism, goods transport and the economic development of the country.
This is part of the rehabilitation of the IV Pan European Corridor running from Dresden to Istanbul, which aims to increase railway transport speed on the Continent and is supported by the European Union. The Corridor runs various countries and crosses Romania from the frontier with Hungary (Curtici) to the Black Sea (Constanta).