New signalling solution for the Klang Valley Mass Rapid Transit Line 1
The fully-automated CITYFLO 650 rail control solution from Bombardier has entered service on the second phase of the new Klang Valley Mass Rapid Transit Line 1.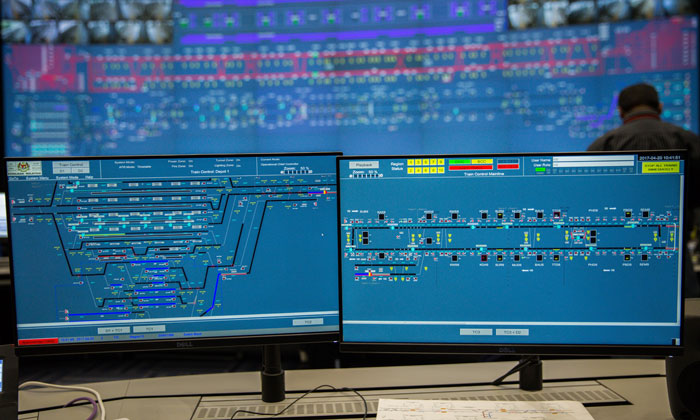 With the Bombardier CITYFLO 650 rail control solution in place on the new second phase of Klang Valley Mass Rapid Transit's (KVMRT) Sungai Buloh-Kajang (SBK) Line 1, passengers in the capital will enjoy a fast and safe ride over the 51km line. Running from the north-west to the south-east of the city, the line has the potential to remove 160,000 vehicles from the road.
Bombardier is equipping over 10km of the KVMRT network with its fully-automated signalling technology, which offers operators like Rapid Rail in Kuala Lumpur, optimised network capacity and heightened responsive traffic management.
"With the completed KVMRT Line 1 now operating with our driverless CITYFLO 650 solution, Bombardier's range of urban transport solutions are increasing mobility for up to 700,000 passengers daily in the Greater Kuala Lumpur area," said Gregory Enjalbert, Vice President of Rail Control Solutions Asia Pacific, Bombardier Transportation. "Along with the modern driverless Bombardier INNOVIA metro fleet, which opened on the Kelana Jaya Line just a few months ago, we continue to provide truly integrated mobility for Malaysia, helping the government meet its plan to ensure enjoy a seamless commuter journey by 2030."
The modern system, which features a centralised control centre system and advanced radio-based communications, has been achieving high levels of availability since phase 1 opened in December 2016. Driverless trains operate with a peak-time frequency of less than three and a half-minute intervals and at speeds of just under 100 km/h.
The new line offers a time-efficient and comfortable journey for passengers to cross the city within 90 minutes.
The new, fully-automated and driverless Klang Valley Mass Rapid Transit (MRT) system will increase connectivity in and out of Kuala Lumpur for an estimated 1.2 million residents.
Related topics
Related organisations
Related regions