Overhaul of PKP Intercity's Pendolino trains begin
Alstom has started the operations of overhaul on the first of 20 Pendolino trains to have reached 1.2 million kilometres.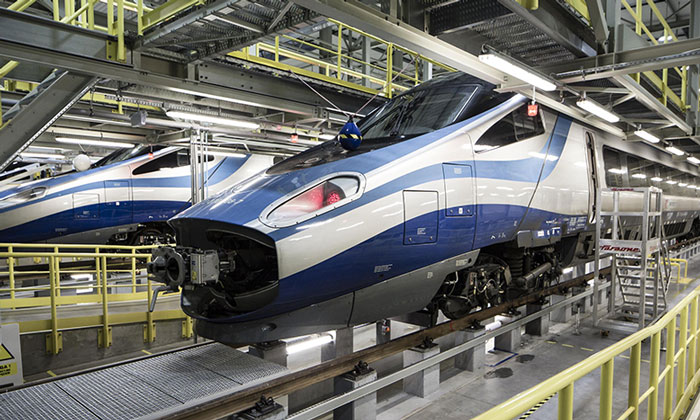 After reaching this distance the Pendolino trains will undergo a first level overhaul, which will be performed by Alstom's team of Polish maintenance experts, in a maintenance depot located in Piaseczno.
This depot has been specially adapted and equipped with state-of-the-art maintenance devices for the purpose of both this and future overhauls. Regular maintenance is conducted at Alstom's Train Technical Service Centre, in Olszynka Grochowska (Warsaw).
"Alstom has invested in a new unit in Piaseczno to perform these heavy maintenance activities," said Artur Fryczkowski, Director of Alstom Service in Poland. "30 new employees were hired and the purchased equipment will be used to carry out further stages of higher level overhauls. Alstom is pleased to further develop skills and maintenance expertise in the country."
The overhaul of each train is going to take a month and the completion of works on all Pendolino trains is planned in 20 months. This schedule was adopted to ensure the maximum availability of Pendolino trains in normal service and the overhaul includes the replacement of wheels, inspection of bogies and traction motors as well as maintenance and service works on other elements of the trains.
The Pendolino vehicles are the first and only high-speed trains in Poland and are characterised by exceptional reliability and availability, setting new quality standards on Polish railways.
Alstom's high speed Pendolino trains have reached almost 20 million kilometres in revenue service since the service started in December 2014, with over 500 Pendolino trains being ordered in 25 years.
Part of Alstom's Avelia range of high-speed and very-high-speed trains, Pendolino is currently operating in 12 countries and crosses 7 borders.