Maryland and Pennsylvania acquire advanced technology locomotives
Maryland Department of Transportation Maryland Transit Administration's (MDOT MTA) MARC Train and Southeastern Pennsylvania Transportation Authority (SEPTA) received the first advanced technology locomotives from Siemens…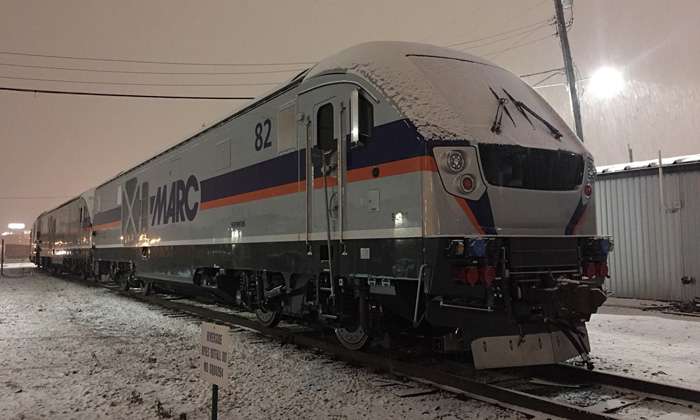 Siemens have shipped the first advanced technology locomotives for Maryland Department of Transportation Maryland Transit Administration's (MDOT MTA) MARC Train and Southeastern Pennsylvania Transportation Authority (SEPTA) which will enter service in 2018.
MARC received the first three of eight Charger diesel-electric locomotives. The vehicles are among the nation's cleanest and are the first high-speed passenger locomotive to receive Tier 4 emissions certification from the Federal Railroad Administration (FRA). Compared to Tier 0 locomotives, the environmentally-friendly Cummins-built diesel engine, the new arrivals reduce emissions by nearly 90 per cent.
In Pennsylvania, the first of 15 ACS-64 electric locomotives for SEPTA was delivered; the technology is similar to the locomotives currently operating which are reducing travel times on the Northeast and Keystone Corridors for Amtrak. However the ACS-64 locomotives will be more efficient than their predecessor and will enable Philadelphia to increase its capacity.
MDOT MTA will replace older locomotives with the new Charger diesel-electric locomotives; improving the reliability and efficiency of MARC for thousands of commuters and tourists. The Charger can operate at speeds up to 125mph and is powered by a 4,400 horsepower Cummins diesel engine. The new high-speed diesel-electric locomotives will help operators achieve cost savings by reducing trip times, whilst increasing reliability and efficiency for its passenger rail service.
SEPTA is also using the new electric locomotives to replace an aging fleet as it seeks to expand capacity. The new locomotives are designed for easier maintenance to provide faster turn-around and increased availability for service. Similar locomotives operating on the Northeast Corridor have brought enhanced transportation benefits to riders, reducing delay incidents by 25 per cent and reducing delay times by 30 per cent.