New Jersey Transit Corporation procures 17 additional ALP-45 locomotives
Bombardier is to supply 17 additional ALP-45 dual-power locomotives to New Jersey, enabling passengers to take a single train between New Jersey and New York Penn…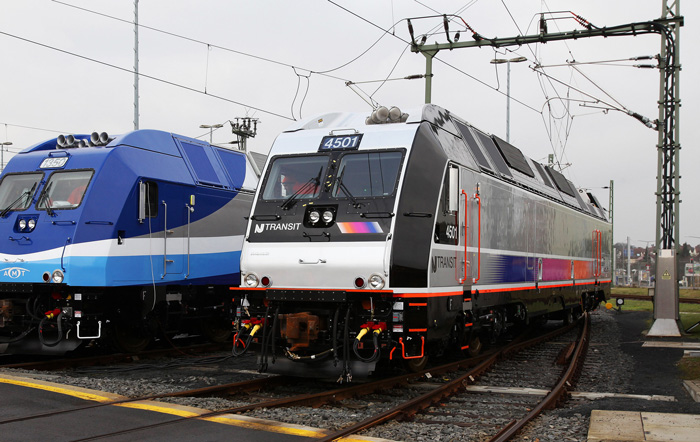 Credit: Bombardier Transportation
Bombardier Transportation confirmed that New Jersey Transit Corporation (NJ TRANSIT) has ordered 17 additional BOMBARDIER ALP-45 dual-power locomotives. The purchase is valued at approximately $160 million and is based on a contract signed in 2008 for 26 locomotives. In 2011 NJ TRANSIT accepted nine units and the contract includes options for up to 37 more.
"This order is confirmation of the confidence NJ TRANSIT has in our highly innovative, energy efficient, reliable and safe equipment," said Benoit Brossoit, President, Americas Region, Bombardier Transportation. "The new locomotives will comply with the EPA's Tier 4 Exhaust Limits, making them environmentally friendly, which is especially important in a metropolitan area like New York."
The dual-power locomotives are capable of operating under both diesel power and an alternating current electric power from overhead sources. The flexible power system enables the locomotives to operate across the entire NJ TRANSIT rail system, which includes both electrified and non-electrified lines; allowing passengers to ride a single train between New Jersey and New York Penn Station without having to change. Their introduction between 2011 and 2012 at NJ TRANSIT marked a first for this technology in North America.
The locomotives will be manufactured at Bombardier sites in Germany and Poland. Delivery is scheduled to start in November 2019.
Related organisations
Related people