Seat numbers double for TransWilts passengers
Great Western Railway (GWR) has added an extra carriage to their services, producing six extra trains a day…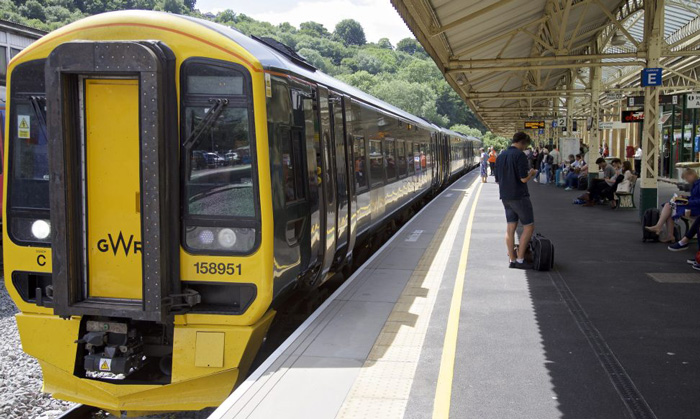 With new and improved services operating in the London Thames Valley and newer services on some suburban Bristol commuter routes, GWR has been able to add an extra carriage to services which operate between Westbury and Swindon.
Building on previous improvements, the additional carriage helps increase the frequency of service on the TransWilts line as six extra trains a day, in each direction, have been added.
On behalf of GWR, Business Assurance Director, Joe Graham said: "We have achieved another milestone, improving capacity on this ever-popular line; doubling the number of seats available and allowing the recent growth we have seen to continue into the future.
"As well as these improvements on this Community Rail Line, the introduction of even more new Intercity Express Trains is part of the biggest fleet upgrade in a generation."
GWR is providing more than 3,400 extra trains seats through Swindon every day with the continued introduction of new Intercity Express Trains (IET) into passenger service. These offer better connections for TransWilts customers and therefore a more seamless journey.
TransWilts Community Rail Partnership's, Graham Ellis said: "Having an additional carriage on TransWilts trains allows us to resume the phenomenal growth we have seen on services through and to Melksham, for the benefit to businesses and passengers in the area served. The train once again has capacity to carry everyone who wishes to travel."
On top of the existing Intercity Express Train services that were launched October 2017, GWR has also introduced 16 more IET services, from Swindon to London Paddington, 16 of which go west towards Bristol and South Wales. Each train has as many as 24 per cent more seats than the High Speed Train it replaces.