Mark Carne is retiring from Network Rail
Network Rail's Chief Executive since 2014, Mark Carne, has announced his retirement from the company after years of commitment and hard work…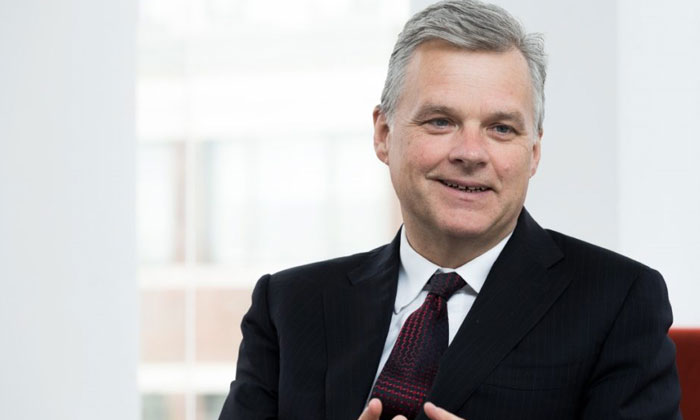 Mark Carne, the Chief Executive of Network Rail, has advised the Board of his decision to retire from the company. The timing of his announcement ensures that a new chief executive will be established before the start of the next five year regulatory control period which begins in April 2019.
Mark stated: "Britain's railways matter to the lives of millions of people. It has been a privilege to lead the organisation at a time of huge investment and transformational change. I planned the timing of my announcement so there was stability while we developed the business plan for the next five year regulatory period, but so that there will also enough time for my successor to be firmly in place when it starts. I will leave knowing that the railway is in good hands and has a great plan for the future."
Mark joined Network Rail in January 2014 and has been involved in steering the company through being reclassified into the public sector and the rebasing of the delivery plan that was required following the change in the company's debt structure.
He has led a transformational change in Network Rail, which has been reflected in the whole regulatory structure of the industry, while delivering the biggest projects in the history of the company, such as the iconic London Bridge station, which opened on schedule in January 2018 and Birmingham New Street station in 2015.
Chairman of Network Rail, Sir Peter Hendy CBE said: "Mark's leadership steadied the ship during the challenging transition to a public sector organisation and he has been the architect behind the huge positive changes in the company, driving transformation, devolution and efficiency, with an emphasis on equality and diversity too. His biggest legacy, however, is the change in safety culture that he has very personally led and which has done so much to make the railway and our workforce safer."
Chris Grayling, Secretary of State for Transport commented: "Mark has done an excellent job as Chief Executive of Network Rail, presiding over the biggest modernisation of our rail infrastructure since Victorian times. He has provided very strong industry leadership on safety and digital rail, and Network Rail has significantly improved the railway for its customers under his direction."
Paul Plummer, Chief Executive of the Rail Delivery Group, said: "I would like to join many people across the industry in thanking Mark for his work embedding safety culture and the ongoing transformation of Network Rail. His work on devolution of routes and the establishment of an independent system set the foundations for strong local partnerships of the route with train operators and suppliers focused on the needs of end-customers while maintaining a seamless network."