Ile-de-France region continues to grow the country's largest Regio 2N fleet
With 134 trains currently running, SNCF has ordered another nine of Bombardier's Regio 2N trains for the Ile-de-France region to continue improving the passenger experience…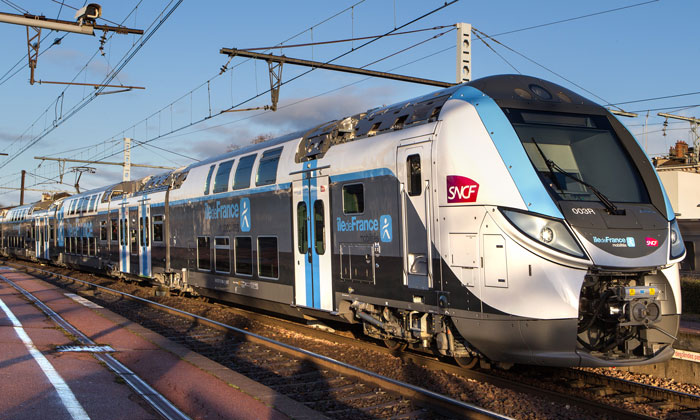 Bombardier Transportation has received an order for nine additional Regio 2N double-deck train sets from SNCF on behalf of Ile-de-France Mobilités.
The order is worth approximately €96 million which includes price escalations based on best faith assessment of assumptions and is an option in a 2010 contract for a maximum of 860 trains signed with SNCF on behalf of the regions.
Previously, Valérie Pécresse, President of the Ile-de-France Region, launched the Transportation Revolution and she continues to invest in newer, better performing and more comfortable rolling stock to improve the daily travels of Greater Paris' passengers.
"Bombardier teams are committed to designing reliable, highly automated trains that integrate state-of-the-art technologies to contribute to the smooth operation on the SNCF Transilien network," stated Laurent Bouyer, President of Bombardier Transport France. "Such massive investments from Ile-de-France Mobility towards the purchase of modern, comfortable trains will quickly enhance the quality of daily rail journeys."
The Regio 2N, a spacious double-deck train, was designed to meet the passenger expectations on lines serving 100km beyond the centre of Paris. It features level accessibility at all stations, uncluttered on-board access platforms enhancing passenger flow, air conditioning, a dynamic travel information system and power outlets for mobile devices.
To date, 10 French regions have ordered a total of 382 BOMBARDIER OMNEO/Regio 2N trains. With these extra nine train sets, a total of 134 Regio 2N will be operating on the SNCF Transilien network.