Siemens' new rail factory planned for Goole, UK
East Yorkshire, UK, has been selected as the proposed site for Siemens' new factory, representing a major investment in British manufacturing that would bring thousands of jobs to the area…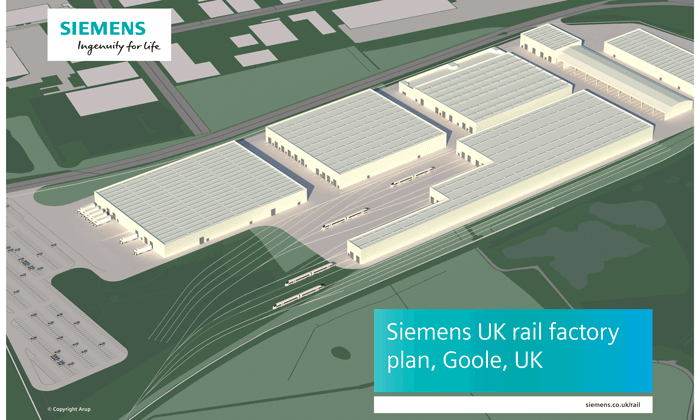 Siemens has signed a long term agreement for lease of land in Goole, East Riding of Yorkshire, with plans to establish a new state-of-the-art factory for the manufacture and commission of trains.
Juergen Maier, Chief Executive at Siemens UK, said: "Having considered multiple locations in the UK, I'm delighted to confirm that we've identified a site in Goole for our new UK rail factory which not only has the potential scale we need for a facility of this size, but also ready access to the skilled people we'd need to build and operate the factory.  This investment has the potential to have a tremendous impact on the Yorkshire economy and the North of England as a whole, ensuring that the benefits of infrastructure spending are spread widely and helping the ongoing development of the UK rail industry."
This development, which could mean an investment of up to £200 million, is a major step forward for Siemens' journey in the UK. Phased development of the 67-acre site is planned to begin later in 2018, if investment conditions are met and subject to the company's success in future orders.
The new factory could employ up to 700 people in skilled engineering and manufacturing roles, plus an additional 250 people during the construction phase. Around 1,700 indirect jobs are expected to be created throughout the UK supply chain.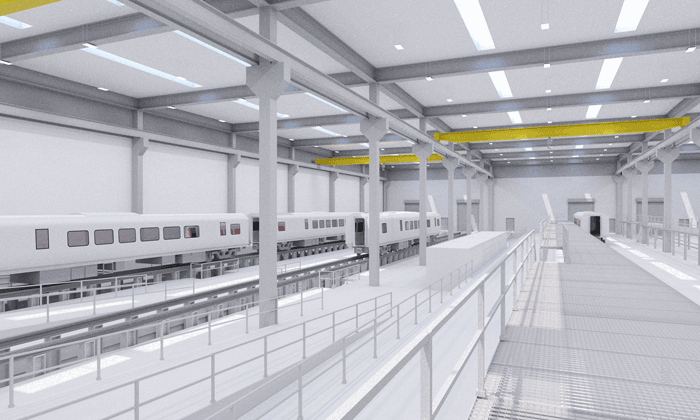 Andrew Percy, MP for Goole & Brigg, said: "This fantastic commitment from Siemens chimes perfectly with the vision we have for Goole 36 as a new centre for skilled engineering jobs locally. I am delighted that Siemens have chosen the Goole site and I will be continuing to work with Siemens and the Government to bring this investment to fruition. This has the potential to be transformative for our area and for local young people. It also builds on Siemens' other recent investment in East Yorkshire with their wind turbine facility in Hull."
The detailed plans for the factory, which is located at the Goole 36 development adjacent to junction 36 of the M62 motorway, highlights an extensive footprint including manufacturing and commissioning buildings, warehouses, offices and stabling sidings with a potential test track.