VIA Rail Canada launches RFQ for manufacturer of new fleet
The fleet renewal is part of VIA Rail's transformation plan to lead Canadians towards a more sustainable future with an improved transport network…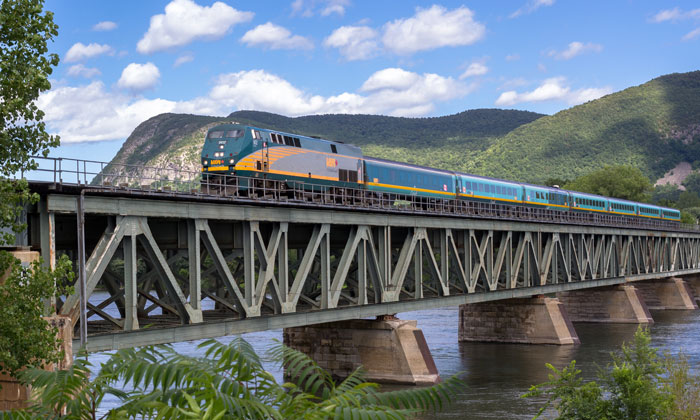 VIA Rail Canada (VIA Rail) has launched phase 1 of its procurement process to select a supplier to manufacture the rolling stock that will replace the current fleet operating in the Quebec-Windsor Corridor.
Funding to replace VIA Rail's corridor fleet was provided by the federal government in the 2018 Budget.
"This investment recognises the increased demand for safer, faster and environmentally-friendlier public transportation options for intercity travel," said Françoise Bertrand, Chairperson of the Board of Directors, VIA Rail Canada. "We are committed to ensuring a fair, open, rigorous and transparent bidding process that will ensure best use for taxpayer money."
VIA Rail is looking for interested parties to submit their qualifications for consideration. Phase 1, the request for qualifications (RFQ), will result in a shortlist of suppliers who will continue on to participate in a subsequent request for proposal (RFP) process.
VIA Rail is looking to procure a new fleet that delivers 9,100 passenger seats, provided by 32 bi-directional trainsets and incorporates enhanced universal accessibility features, including accessible washrooms, multiple accommodations for wheelchairs and devices on-board. The fleet must be comprised of more fuel-efficient, Tier 4 diesel engines, with the option to operate on electrified rail infrastructure and an ability to be bi-directional.
"With a new fleet, VIA Rail will be able to offer a modern travel experience to its customers, at a greatly reduced environmental impact," said Yves Desjardins-Siciliano, President and Chief Executive Officer, VIA Rail Canada. "Passengers will be able to travel more quickly, in vehicles better-adapted to modern life with improved Wi-Fi, quiet and pet-friendly cars and oversized luggage compartments for skis, bikes and boards. It will also allow VIA Rail to remain the most accessible mode of transport in Canada for people with disabilities."