Metra has launched an $84.8 million network-wide improvement plan
Including improvements on crossings, signalling technology, bridges, stations and railroad ties, Metra is spending nearly $85 million on ensuring their transportation service is of high quality…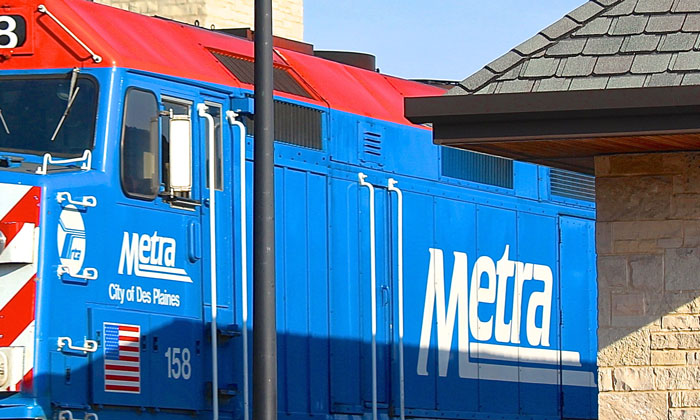 Metra, alongside its partners, have announced a comprehensive list of construction projects planned for 2018, including major works and smaller infrastructure improvement plans.
The developments are distributed across Metra's 11 lines in the Chicago metropolitan area and together will ensure their customers have access to safe and reliable services.
Construction began in the first week of April 2018 and is expected to continue through the winter, dependent on the weather.
"We plan to take full advantage of the construction season by making improvements where we can," said Metra CEO and Executive Director, Jim Derwinski. "Our goal is to be as efficient as possible with the resources available to maintain our rail system and to move forward with the upgrades necessary for the implementation of the Positive Train Control (PTC) safety system."
Some of the work is being completed by Metra's in-house team, who are dispatched to make repairs to stations and carry out smaller tasks, with other jobs allocated to contracted construction firms. Metra is contributing funds for station repairs and upgrades that will be performed by a municipality or its contractors.
In Metra's 2018 capital programme, $84.8 million has been allocated for construction developments. Station improvements have been assigned $5.5 million, $20.9 million is being given for track maintenance and improvements, $12 million for bridge projects, $4.5 million for rail crossing replacements and $39.7 million for signal system upgrades, including $30 million for PTC.
Across the Metra network, 30 stations will face improvements, 92,000 railroad ties will be replaced, 21 road crossings will be upgraded and 15 bridges will endure enhancements.
As railroads across the U.S. prepare for the federally mandated implementation of the Positive Train Control (PTC) safety system, Metra crews are actively upgrading signal and communications systems on each of the lines it controls for compatibility with PTC. The 2018 capital programme includes $30 million for PTC-related signal and communications projects and another $2 million for signal system upgrades.
A map showing the location of each planned project can be found here.