Unmanned level crossings will be eliminated from India by 2020
Although the number of accidents on track crossings have reduced, Indian Railways is determined to prevent as many injuries as possible; removing all unmanned crossings…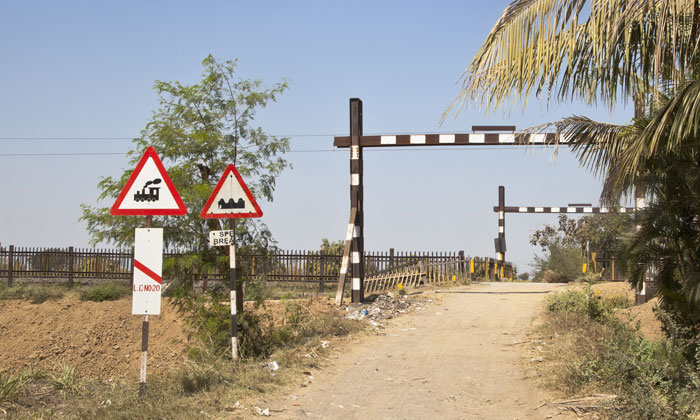 Following a recent tragic collision between a school van and a train, which resulted in the death of 13 children, Indian Railways has announced a plan to remove all unmanned level crossings across the country by March 2020.
There are currently 5,792 unmanned crossings, with 3,479 of these being on broad gauge – a major concern for the railway. To eliminate these from the network, Railway Minister, Piyush Goyal, plans to construct bridges and underpasses where possible whilst increasing the number of crossings that are manned.
Railway Board Chairman, Ashwini Lohani, said that the network will install a gate or barrier accompanied with a watchman at 40 per cent of the unmanned level crossings, meaning new flyovers and underpasses will cover the remaining 60 per cent.
The number of crossing related accidents in India is slowly improving. 2014-2015 saw 50 accidents whereas by 2017-2018, the figure had reduced to 10.
Approximately 1,000 of the unmanned crossings across 11 broad gauge zones are expected to be removed by September 2018, demonstrating the country's commitment to improving safety across the transport network. However, Ashwini continues to remind pedestrians and vehicle drivers to be careful and vigilant when crossing the track.
To further enhance the education on level crossing safety, Indian Railways has issued print and television advertisements to spread awareness on the potential dangers.