Progress is being made on the new fleet for Hull Trains
The new fleet for Hull Trains will provide passengers with the benefits of the East Coast Main Line's electrified track; an upgrade during a great period of modernisation on Britain's railways…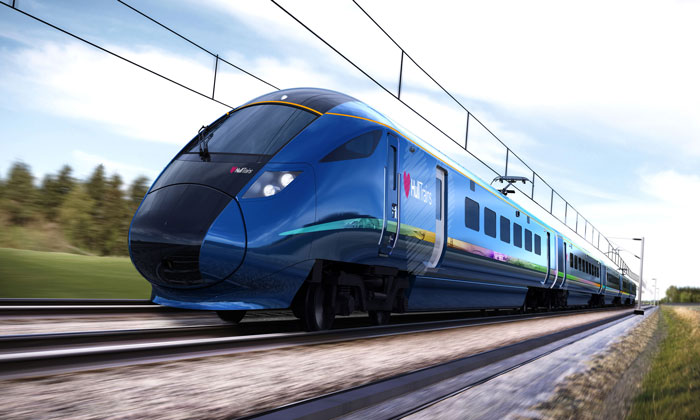 From December 2019, customers travelling on Hull Trains will have access to more seating, enhanced interiors and faster speeds due to a £60 million investment.
The current fleet is being replaced with new hi-tech Hitachi trains, which operate on both diesel and electric traction; providing passengers with the benefits of the East Coast Main Line's electrified track.
Hitachi is making progress on the five new trains, with the fleet set to be on the track for the end of 2019. Hull Trains will continue to be the only train operator on the East Coast Main Line to offer free Wi-Fi in both standard and first class.
Phil Cameron, Project Director for New Trains at Hull Trains, said: "We've reached the end of the engineering and design phase and have now completed final sign off for production. Decisions have been made on the new interiors, which will be brighter, more spacious and streamlined. Our industry partners have also commented on how luxurious and aesthetically-appealing the interiors are and so we are very excited to show this to our customers in due course.
"The next phase is to focus on our people and commence the relevant training plans in readiness for the launch of the trains now that the engineering plans and processes have been finalised."
As well as additional capacity, more first-class seats will be available as since Hull Trains launched in 2000, it has seen continual growth in demand for first-class tickets.
The technology involved in the trains means that Hull Trains can continue to run where overhead wires have been damaged and have previously affected services.
Louise Cheeseman, Director of Service Delivery, Hull Trains, said: "The investment in these new trains highlights Hull Trains' commitment to high levels of customer satisfaction – something which we focus on from the service our team provides, through to the facilities experienced by everyone who uses our services. We want every single experience of Hull Trains to be a positive one and the new fleet will further enhance our customer experience for all who use these facilities.
"Most importantly, these trains are designed with the customer at heart – this allows us to ensure customers receive a service above and beyond what they would expect from a train operator."