Brightline's new executive leadership team has been appointed
Brightline has announced the appointment of four executives to their leadership team, adding immense expertise to the company…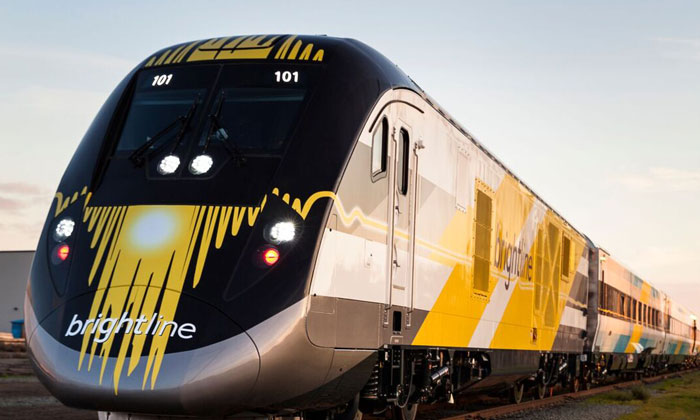 The new additions to Brightline's executive leadership team are Jeff Swiatek as Chief Financial Officer, Ravneet Bhandari as Chief Commercial Officer, Michael Cegelis as Executive Vice President of Infrastructure Development and Jeff Schappert as Senior Vice President of Technology.
These individuals will join a dynamic team that is currently leading the only privately owned, operated and maintained intercity passenger rail system in the U.S. and its future expansion efforts.
"Brightline is putting together an accomplished team of senior leaders that will help us continue to solve transportation issues in Florida and beyond," said Patrick Goddard, Brightline's President and Chief Operating Officer. "Each of these executives offer tremendous experience, unique perspective and have bold ideas that will move us forward."
Jeff Swiatek, Brightline's new Chief Financial Officer, will oversee the financial aspects of the development and operations of the company. He has more than 25 years of experience in international corporate finance, strategy and business development and recently spent 15 years at AIG in various senior roles, spanning mergers and acquisitions, planning and budgeting, business analytics, portfolio management and business development activities.
Ravneet Bhandari, the newly appointed Chief Commercial Officer, will be responsible for all of Brightline's revenue generation and consumer-facing endeavours, including the marketing, revenue management, sales, business development and strategic partnership departments. Ravneet is a leading expert and pioneer in strategic revenue growth and optimisation with more than two decades of experience in hospitality, gaming and travel technology, including delivering more than $1 billion in holistic revenue gains over the course of his career. Prior to joining Brightline, he was the CEO and co-Founder of LodgIQ and the Chief Commercial Officer at Nor1. Ravneet was also the first-ever Head of Revenue Management for Hyatt International and subsequently for Caesars Entertainment. While at Trump Entertainment Resorts, he created and led the integrated discipline of revenue strategy, marketing and technology.
Michael Cegelis, Brightline's new Executive Vice President of Infrastructure Development, will oversee the design, engineering and soon, construction of Brightline's Phase 2 extension to Orlando. He will manage the team responsible for schedule, budget, quality, implementation of safety measures and environmental oversight. Formerly Senior Vice President at American Bridge Company, Michael is a 40-year veteran of the construction industry, having overseen major projects such as the $3.5 billion Tappan Zee Bridge replacement in New York and the $1.3 billion Queensferry Crossing in Edinburgh, Scotland.
Jeff Schappert, the new Senior Vice President of Technology, will be responsible for the strategic planning and operational delivery of all technology related endeavours. He brings more than 30 years of experience delivering technology products and services for major passenger rail, hospitality, gas and electric utility companies. Prior to joining Brightline, Jeff was the Marketing and Sales Business Solutions Officer at Amtrak where he managed a year-over-year capital budget in excess of $100 million. He has also worked as a management and technology consultant, advising companies such as The Walt Disney Company, Royal Caribbean, Cisco and Florida Power & Light.
The appointment of these senior-level executives is instrumental as the company begins full operations between Miami, Fort Lauderdale and West Palm Beach and expects to begin construction north of West Palm Beach in the coming months.