GE Transportation to provide 50 new locomotives to Kansas City Southern
The new locomotives will improve the network's operational efficiency and help Kansas City Southern meet the needs of future growth…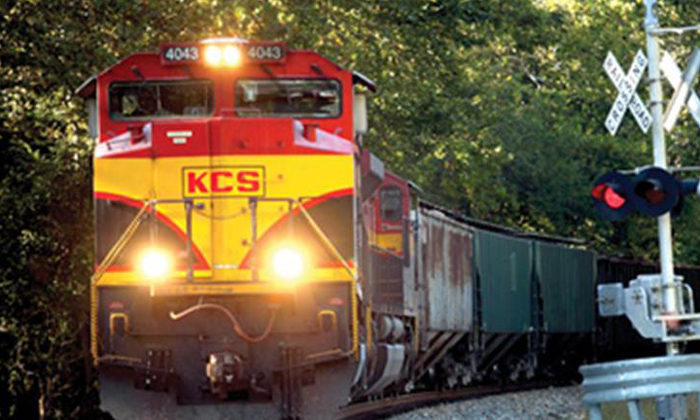 Kansas City Southern (KCS) has announced its U.S. and Mexico rail subsidiaries will altogether acquire 50 new locomotives from GE Transportation.
The vehicles will be delivered during 2019, alongside digital solutions that will drive improved operational and fuel efficiency. With the North American rail market improving and freight volume up roughly five per cent in 2017, the advanced locomotives will help KCS deliver on its expected future growth, while driving operational efficiencies across the network.
"KCS is pleased to have GE as our partner," said KCS Executive Vice President and Chief Operating Officer, Jeffrey M. Songer. "This purchase will help us continue the modernisation of our locomotive fleet and position KCS for future expanded volumes."
The order includes GE's Tier 4 Evolution Series locomotives, equipped with GE Transportation's GoLINC Platform, Trip Optimizer System and Distributed Power LOCOTROL technologies. As part of GE Transportation's Train Performance product suite, these technology solutions optimise power distribution, train handling, brake control and fuel utilisation.
"This agreement will expand our relationship with KCS, drive operational efficiency across their system and further meet the needs of their future growth," said Rafael Santana, President and CEO of GE Transportation. "Our leading Tier 4 locomotives will give KCS the productivity and reliability needed to move and grow with its customers."
The locomotives will be produced at the GE Manufacturing Solutions facility in Fort Worth, Texas beginning in 2018. The first units are expected to be delivered in early 2019.