New Siemens locomotives will enhance SEPTA's rail service reliability
SEPTA celebrates the arrival of new ACS-64 electric locomotives, which are expected to provide great transportation benefits to riders…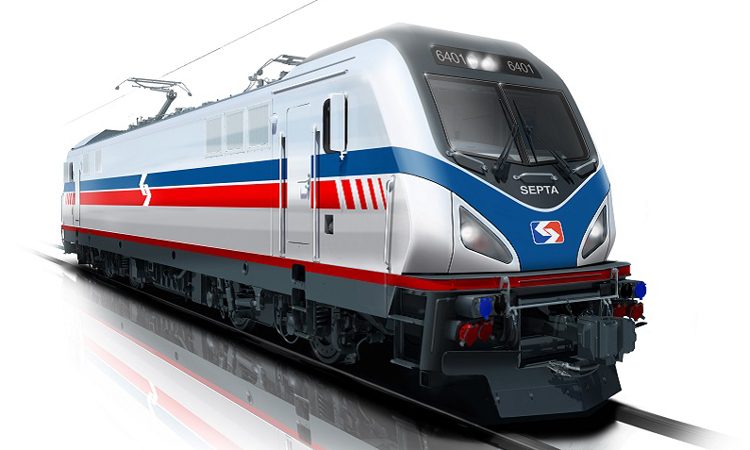 Credit: Siemens
The Southeastern Pennsylvania Transportation Authority (SEPTA) has welcomed the first of 15 Siemens ACS-64 electric locomotives.
Built at Siemens' Sacramento, California rail manufacturing hub, the 15 new ACS-64 electric locomotives will allow SEPTA to expand its fleet and replace eight aging locomotives, including the last remaining AEM-7 locomotives still running in the country. To increase capacity, the Siemens locomotives will be in service with SEPTA's existing rail coach cars and will eventually be paired with a new fleet of multi-level coaches that have been ordered from CRRC MA Corp.
The purchase of the new locomotives was made possible by Act 89, Pennsylvania's comprehensive funding transportation bill. The new vehicles are designed for improved reliability and increased service availability.
"Without Act 89, long-needed fleet upgrades like this simply would not be possible," said SEPTA Board Chairman, Pasquale T. Deon. "These are the projects that keep people, goods and services moving and are critical to the growth and economic vitality of the region and state."
The ACS-64 electric locomotive is equipped with a FastBrake New York Air Brake System and an electronically-controlled pneumatic brake system that is suited for push-pull operation without turning. With a wide-body, double-cab design, the locomotive features an integrated Crash Energy Management System, regenerative braking and an onboard Advanced Civil Speed Enforcement System control unit including train radio, automatic train control and positive train control.
"SEPTA's Regional Rail Ridership has grown by more than 50 per cent over the last 15 years," said SEPTA General Manager, Jeffrey D. Knueppel. "The addition of these new Siemens ACS-64 locomotives is critical for SEPTA to expand capacity and meet the needs of our riders."
The ACS-64 electric locomotive has a proven service record with over 24 million track miles in revenue service with existing customers.
"This locomotive is not only powerful, but efficient and reliable," said Michael Cahill, President of Siemens Rolling Stock in the U.S. "We are proud that these locomotives got here on time and in great working condition and we are excited to work with SEPTA to improve availability so more Philadelphians can get to their destinations safely and on time."