Network Rail uses helicopters to improve the railway in the south
Inspecting the railway by air allows Network Rail to deliver improvements to performance, reliability and safety, without disrupting train services.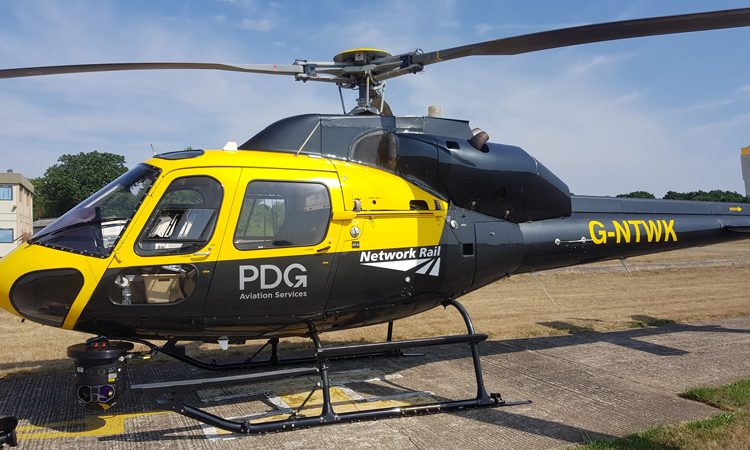 Network Rail are now using helicopters across the south western rail network as part of an ambition to provide better journeys for passengers.
Operating high-tech thermal and visual imaging equipment, Network Rail's aerial operations team are able to identify the smallest of faults and inspect a wide area of infrastructure in a short space of time. Helicopters are capable of covering the route from London's Waterloo station to Weymouth station in Dorset in approximately three hours, including hovering over equipment to capture the thermal and high-definition images.
The flights also reduce the need to send members of the workforce onto the track when trains are operating; improving safety across the network.
Jason Bridges, Chief Operating Officer for Network Rail, said: "We are using all of the tools at our disposal to improve performance across the south western rail network to provide a better railway for passengers – these new aerial surveys are a great example of this. Using this technique, as part of our Railway Upgrade Plan, we can identify and fix potential issues before they affect train services, complete thorough inspections of our infrastructure in a short space of time and improve safety for our people."
The helicopter is equipped with a full high-definition camera system that provides a gyro-stabilised image with embedded location data in the digital video.
A 'fault spotter' on the flight reviews the live footage and feeds information back to maintenance teams on the ground, who can respond within minutes to inspect and repair the infrastructure.
Jacqui Dey, Operations and Safety Director for South Western Railway, said: "We welcome this new initiative by Network Rail. Anything that can prevent disruption to our network can only be of benefit to our customers."
The surveying will occur approximately every four weeks, providing comprehensive reviews of the state of infrastructure across the route.