Hull Trains is East Coast Main Line's top performing long-distance company
Hull Trains has reported strong periods of service reliability and performance, with attention focused on improving the passenger experience.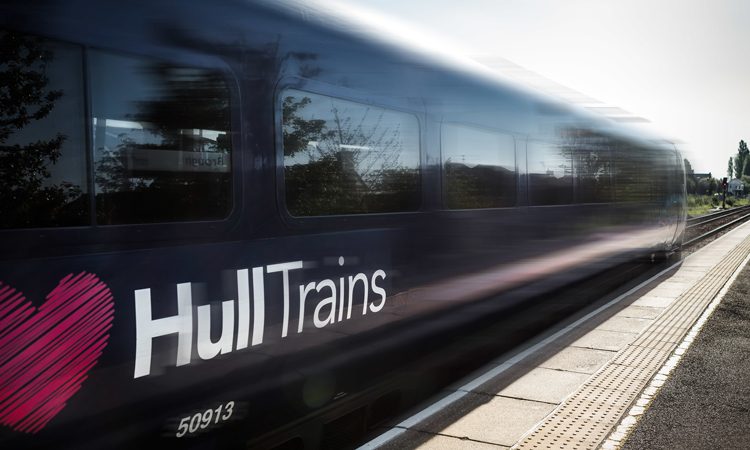 Hull Trains has been named the top performing long-distance train company on the East Coast Main Line in rail industry performance figures released in Network Rail's independent report.
According to the latest published statistics, the Hull-based train operator has delivered improved periods of train service performance over the last two months.
During Period 4 (24 June – 20 July), 95 per cent of Hull Trains' services ran as scheduled which, combined with the figure of 96 per cent in Period 3 (27 May – 23 June), demonstrates a stronger period of reliability after the so called 'Beast from the East' adversely affected the company's trains earlier in 2018.
Louise Cheeseman, who was appointed Managing Director for Hull Trains in early June 2018, said: "Our team has worked tirelessly to address the challenges we faced earlier in the year to deliver consistent levels of reliability. Whilst performance has improved significantly over the last two periods, we are not complacent, recognising the need to remain focused on working with our train maintainers and Network Rail to improve things further.
"Our attention is also very much on ensuring the customer experience is as good as it can be until our brand-new trains come on line in 2019 – improving on-board comfort including the temperature control during what has been the hottest summer in this country since 1976. We have also introduced new menus which have received favourable comments.
"As one of the smallest train operating companies in the UK running 92 services a week, our team works hard to ensure our trains are continually maintained and on time. These latest figures reflect a tremendous amount of effort from everyone at Hull Trains and I would like to thank our loyal customers for their kind feedback and support – both of which are greatly appreciated."
Since the start of the new financial year in March, Hull Trains has carried record numbers of passengers. In 2019, the company will introduce a £60 million fleet of five new state-of-the-art trains – adding another 20 per cent in overall capacity on what will be one of the most modern services on the UK rail network.