Northern unveils first fully refurbished digital train
Northern has given customers a glimpse into the future with the launch of its first fully refurbished train.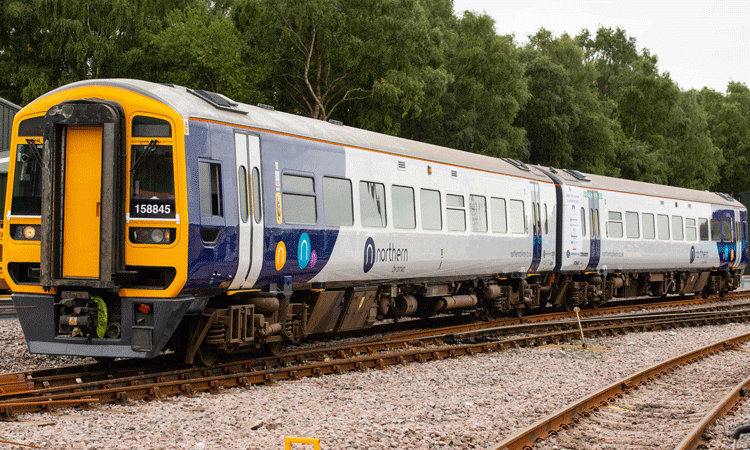 The Class 158 made its debut (on 20 September 2018) for customers travelling between Leeds and Lincoln.
The delivery of 243 refurbished trains is part of a multi-million pound investment programme to enhance customer journeys with new trains, more services, more seats, better stations and faster journeys.
The upgraded train gives Northern customers a brighter and more comfortable journey with new seating and more leg room – and provides them with digital improvements including USB charging sockets at every seat and free Wi-Fi throughout. In the near future, these trains will also feature customer information screens and digital seat reservations.
Ben Ackroyd, Engineering Director at Northern, said: "We have promised our customers fully refurbished trains with modern facilities and I am really proud to see this first unit out on the network. We are committed to delivering further improvements for our customers in the north of England and this train – which will operate across the region – is tangible proof that our improvements are on track."
The train was refurbished at Arriva Train Care in Crewe and involved hundreds of hours of work from specialists in rail, engineering, electrics, lighting and audio-visual.
Now the blueprint has been set, work will continue on refurbishing the rest of the Northern fleet to ensure customers from as far afield as Nottingham to Newcastle and Scarborough to Southport can travel each day on a more modern network.
Ben added: "I am grateful to our partners across the industry who have worked hard to deliver this first-in-class train for our customers and I look forward to seeing more and more refurbished carriages out and about on the network during the coming weeks and months."