Bombardier's joint venture will build 120 new Chinese high-speed train cars
The 120 CR400AF new high-speed cars will be delivered before the end of 2018; continuing the evolution of China's rail network.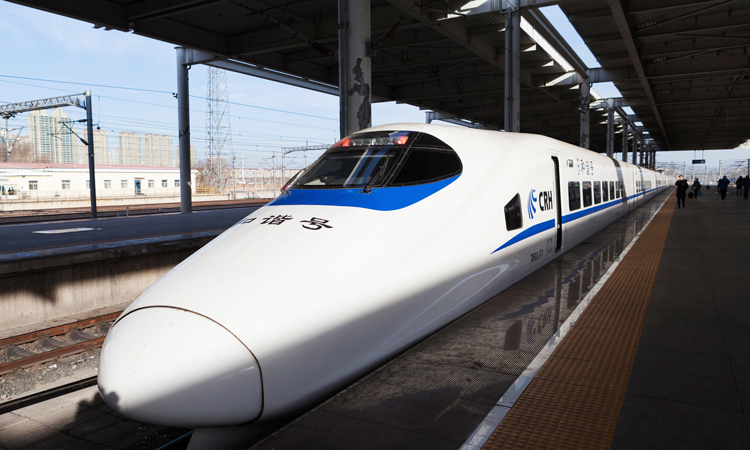 A current CRH train in China (CRH is a high-speed rail service operated by China Railway)
Bombardier Transportation has announced that its Chinese joint venture, Bombardier Sifang Transportation (BST), has been awarded a contract with China Railway Corporation to supply 120 CR400AF new standard high-speed train cars for the evolving high-speed rail network in China.
The 120 cars will be configured into five eight-car trainsets and five 16-car trainsets with an operating speed of 350km/h. The total contract is valued at approximately $324 million.
Jianwei Zhang, President, Bombardier Transportation China, said: "We are very proud to be qualified, through the joint venture BST, to supply the new generation of high-speed railway CR400. In China, high-speed trains have changed lives dramatically, helping close the distance between villages and cities, bridge the gaps between rural and urban areas, and speed up the economic growth. CRC is one of Bombardier's most important customers and also our long term strategic partner. We are confident to deliver high-quality products and work more closely with CRC to further contribute to the Chinese economy."
First delivery of the new high-speed trains is scheduled for October, with all 120 vehicles delivered by the end of 2018. Delivery within three months reflects the confidence the customer has in BST's high efficiency and competitiveness.
From vehicles and propulsion to services and design, Bombardier Transportation in China has six joint ventures, seven wholly foreign-owned enterprises and more than 7,000 employees. Together, the joint ventures have delivered more than 3,500 railway passenger cars and 580 electric locomotives to China's growing urban mass transit markets.