Northern's 100th refurbished Class 170 train enters service
The refurbished trains form part of Northern's wide-ranging plan to enhance customer journeys by improving all aspects of its network.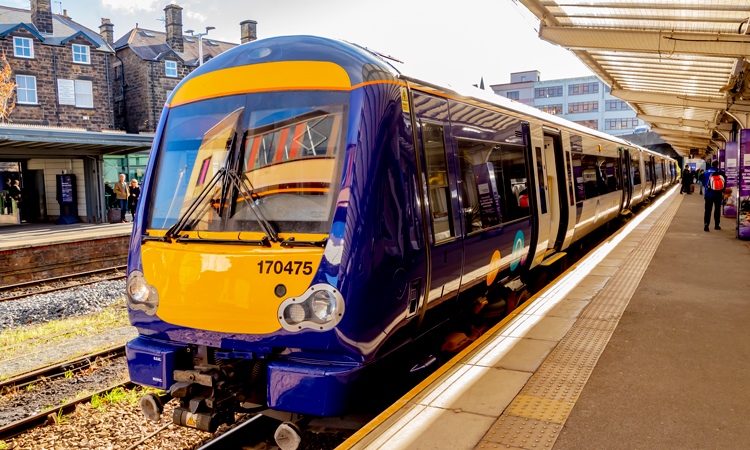 Northern has launched its 100th refurbished train into service, marking another milestone in the comprehensive modernisation programme.
The Class 170 train features upgraded seats and lighting, free Wi-Fi, at-seat power and new livery and interior paintwork – features that will be rolled out across the whole of Northern's fleet in the future.
Ben Ackroyd, Northern's Engineering Director, said: "Our 100th refurbished train going into service is another great milestone in our modernisation programme. We are committed to improving our customers' onboard experience and the refurbishment programme is really gathering pace.
"The refurbishment of our fleet is an ongoing programme of work and, ultimately, our customers will be travelling on trains which are not only cosmetically better, but will all feature free Wi-Fi, at seat power, high-definition CCTV and customer information media screens."
Boasting 50 per cent more capacity than the Pacer trains that are being replaced, the Class 170s (which run principally between York and Leeds via Harrogate) are really impressing Northern's customers, with many commenting on how much more space there is, the quality of the ride and how quiet it is.
Northern's entire existing fleet of 243 trains is in the process of being fully upgraded to not only include this first phase of cosmetic refurbishment, but also an additional level of digital improvements.
Andrew Jones, MP for Harrogate and Knaresborough, said: "This is good news and congratulations are due to Northern. The quality of the rolling stock on the line is raised more than any other rail issue, and people have noticed how the old Pacer trains are being phased out and replaced by much better ones, with the last old Pacer going in just over 12 months. Passenger numbers on our local line are high and it is important that the quality of the rolling stock improves and the number of people that the rolling stock can carry increases."
Northern's 98 brand-new trains are now undertaking test runs on routes in the North West and are scheduled for passenger service in the next few months.