New Zealand Government invests in electric locomotives for KiwiRail
In 2016, KiwiRail decided to retire the entire fleet of electric locomotives due to lack of funding, however, the latest investment will help the company to continue operating the trains.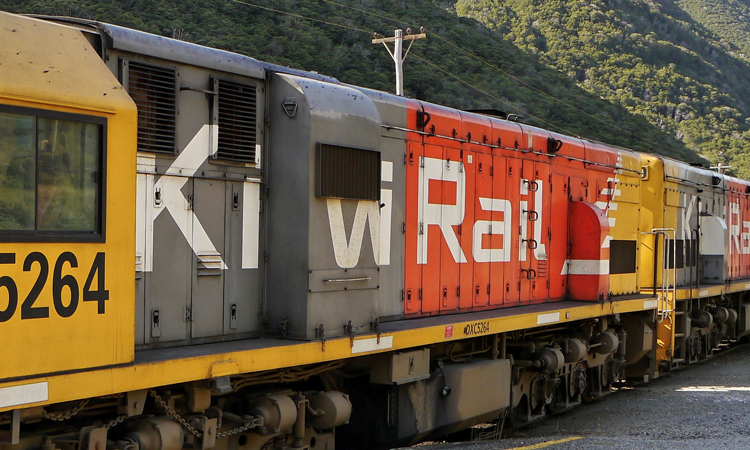 The New Zealand Government has committed to funding the refurbishment of KiwiRail's ageing electric locomotives on the North Island Main Trunk line, providing additional capacity for rail freight growth.
KiwiRail Acting Chief Executive, Todd Moyle, said: "This decision highlights the government's commitment to the growth of rail in New Zealand, and will extend the life of the electric locomotives by 10 years.
"When the KiwiRail Board made the decision to retire the electric fleet which runs between Hamilton and Palmerston North, it was to improve reliability for our customers.
"At the moment the electric locomotives are breaking down every 30,000km on average, which is considerably below our fleet target of 50,000km. Currently, only eight of them are able to be used.
"However, the government's commitment to invest $35 million in the refurbishment provides the certainty to continue their use for the near future. With this funding, KiwiRail will be able to refurbish the 15 locomotives – including working with a supplier to upgrade their electronic control systems – over the next three to four years.
"KiwiRail's decision in late 2016 to retire the vehicles was a difficult one that came after two years of consideration and consultation with experts and unions," continued Todd. "In the end it was a commercial decision based on the funding available at the time.
"As part of that decision, we committed to continue maintaining the overhead cables and electric infrastructure on the NIMT, which left the way open for future use if desired.
"The government has shown a clear commitment to rail, including NZTA funding business cases for further electrification of the Auckland rail network from Papakura to Pukekohe and adding a Third Main line in Auckland.
"KiwiRail has been talking with the government about the possibility of further electrification and is also exploring the use of other fuel sources.
"Rail is an environmentally sustainable form of transport, with freight shifted by rail producing 66 per cent fewer carbon emissions than freight moved by truck. We take our environmental responsibilities seriously and are actively working to reduce our carbon footprint.
"During October 2018, KiwiRail took possession of 15 new locomotives which were ordered before the electric decision was made. These are critical to boosting our busy North Island fleet, allowing a cascade of other locomotives to replace the oldest South Island engines, which average 46 years of age."