Rail sector associations support the Graz Declaration's 'Green Deal'
Rail has a central role to play in providing climate-friendly transport and helping Europe meet its sustainability challenges, and remains the best solution for promoting safe, clean and green mobility.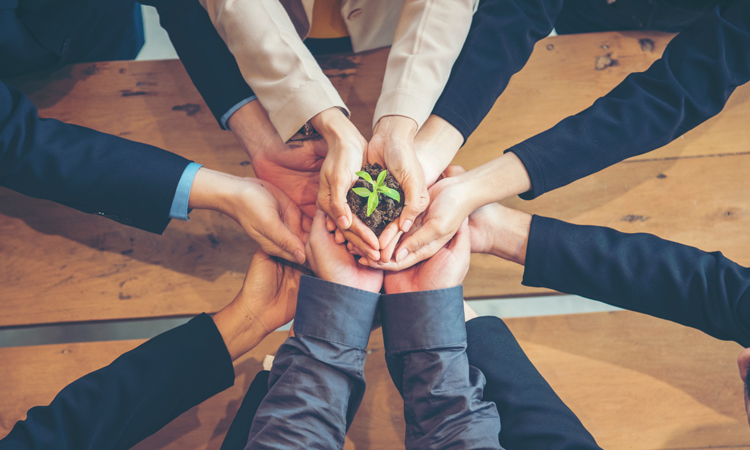 The Graz Declaration's 'green deal' for Europe has been adopted under the Austrian Presidency at the Informal Meeting of Transport and Environment Ministers with the rail sector associations CER, EIM, ERFA, UIP, UIRR and UNIFE welcoming the new political initiative pushing for environment-friendly transportation in Europe.
The Austrian Presidency's Graz Declaration signals a new political commitment to promoting a Green Deal for Europe. The Ministers agreed to develop actions that complete the TEN-T rail core network, increase the efficiency and attractiveness of rail transport by removing all barriers to interoperability, and strengthening the digitalisation and automation in the sector.
The European rail associations reaffirmed their strong support for the EU priorities and objectives of greening transport, and their willingness to increase the efficiency of the rail system for the benefit of all EU citizens.
The European rail sector is committed to delivering a modern rail system that responds to customer needs, providing both quality and cost-effective rail services. Under pressure from fast-paced technological developments and environmental efforts in other transport modes, the rail sector is determined to maintain rail at the forefront of the green agenda.
It was emphasised that support is needed at all levels – local, regional, national and European – in order to maximise rail's full potential to the benefit of citizens, society and the economy. The success of the EU low emission policy, getting more goods off road and onto rail, depends on strategic investments in rail and multi-modal infrastructure, a level playing field for all modes of transport, the removal of national barriers to the Single European Railway Area and efforts to enhance rail's performance, by promoting digitalisation and use of standardised data and interfaces to address cost and quality issues.
CER, EIM, ERFA, UIP, UIRR and UNIFE share the view that the Graz Declaration can mark the beginning of a new era of clean, safe and affordable mobility for the benefit of Europe's citizens, the environment, and society at large, and reiterate the importance of keeping rail at the heart of national and EU policies for a decarbonised and clean transportation network.