Akiem orders an additional 33 TRAXX locomotives from Bombardier
The order includes TRAXX AC3, DC3 and MS2 locomotives, which will offer Akiem's customers enhanced flexibility and efficiency.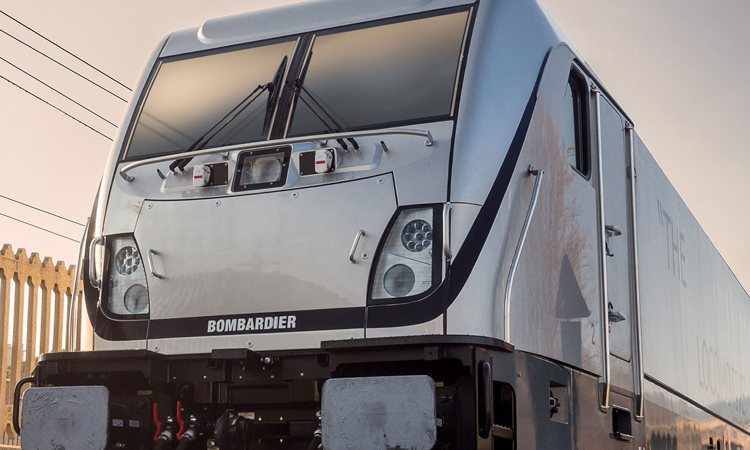 Akiem and Bombardier Transportation have signed two contracts under frame contracts to deliver a total of 33 BOMBARDIER TRAXX locomotives.
Based on their list price, the two firm orders are valued at a combined total of €112 million. Scheduled for delivery between 2019 and 2021, the 33 locomotives will consist of a mix of TRAXX MS 2 (multi-system), TRAXX AC 3 (alternating current) and TRAXX DC3 (direct current) locomotives.
Fabien Rochefort, CEO of Akiem Group, said: "This additional batch of 33 locomotives meets our customers' demand across Europe. With a fleet of 180 TRAXX by 2020, we are strengthening our ability to deliver reliable, efficient, safe and cost-effective traction services expected by both passenger and freight operators. This fruitful partnership with Bombardier Transportation enables Akiem Group industrial teams to design and deliver tailor-made services and maintenance solutions across Europe. We are making our Group a major long-term, reliable partner and added-value provider for the railway transport industry in Europe."
The BOMBARDIER TRAXX 3 platform is the most modern four-axle locomotive platform in Europe. Its three models all offer an optional Last Mile function, a support diesel engine which bridges non-electrified sections.
Peter Ammann, Head of Ecosystem Freight Corridors, Bombardier Transportation, added: "We are very pleased to have received these additional locomotive orders from Akiem, further strengthening our partnership with this important customer. We introduced our versatile TRAXX locomotives platform 18 years ago and since then have continuously innovated and improved its features. With over 2,200 units sold, the platform has demonstrated its success."
The locomotive, designed to operate on Europe's four main rail supply voltages, offers the necessary flexibility and interoperability to manage international rail transport across the continent.
Related organisations
Related people