Västtrafik orders additional new high-speed trains
Following an initial order of 40 ZEFIRO Express trains in April 2018, Västtrafik have now triggered an option to purchase an additional five trains to operate in Sweden's Västra Götaland region.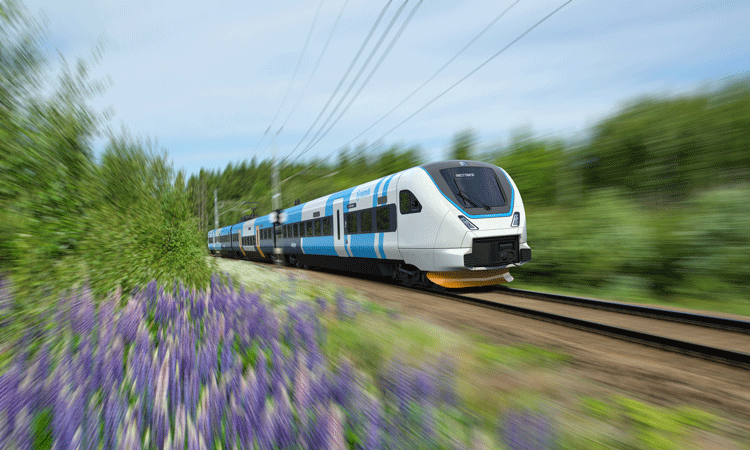 Design sketch of Västtrafik's new train. Picture: Bombardier Transportation Sweden AB
Lars Holmin, Chairman of the Västtrafik Board, said: "Train travel has increased sharply in recent years. In order to reach our goals to triple the number of train journeys in the Västra Götaland region between 2006 and 2035, old trains need to be replaced and the fleet needs to be reinforced with more trains. The new trains will contribute to even more attractive trips for our customers."
Designed to meet the tough demands for all seasons, the ZEFIRO Express trains from Bombardier Transportation Sweden AB are classified as high-speed trains, and can travel at speeds of up to 200km/h.
Scheduled to be delivered in the second half of 2021, the EMUs will offer around 270 seats, Wi-Fi and multi-purpose areas for wheelchairs, pushchairs and bicycles.