Kosovo secures further funding for its only international rail link
The Kosovo Rail Route 10 project is part of the Western Balkans core railway network, an extension of the Trans-European Transport Networks, which is part of the EU's wider efforts to promote transport connectivity in the Western Balkans.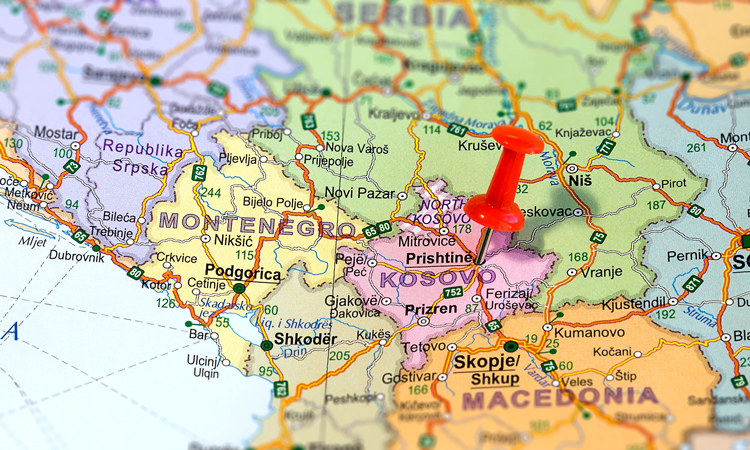 As major modernisation of Kosovo's railway infrastructure continues, a grant agreement for a further €17.2 million of co-financing from the European Union through the Western Balkans Investment Framework (WBIF) has been signed.
This grant covers the second of three phases of the upgrade. It follows loans of €39.9 million and €42 million made in 2015 by the EBRD and EIB respectively, to finance all three phases of work. In February 2018, Kosovo also received grant co-financing of €38.5 million from the EU through the WBIF for the first phase of works. The EBRD will be implementing the EU grant.
The project will improve the connection between Kosovo's railway network and the wider European network through Pan-European Corridor VIII and Corridor X, running southwards to the border with FYR Macedonia and northwards to the Serbian border. The latest grant covers the central section of Kosovo's Rail Route 10, linking Fushë Kosovë near the capital Pristina with the town of Mitrovicë. The earlier grant was for upgrading the line south from Fushë Kosovë to the Macedonian border
The third, northern, section of the line from Mitrovicë to the Serbian border will also be upgraded and benefit from EU and WBIF financing.
The EBRD's original loan to Infrastruktura e Hekurudhave të Kosovës (Infrakos), the national railway infrastructure company, provided funding to upgrade the 148km line. It was the EBRD's first loan to the transport sector in Kosovo and was co-financed by the European Investment Bank. The project also benefits from technical assistance grants for project preparation and implementation as well as reform measures provided by the EU, WBIF and the EBRD Shareholder Special Fund.
The EBRD is also supporting the improvement of asset management practices, track access charges and equal opportunities, with particular emphasis on workforce diversity and gender equality, in the implementation of the project.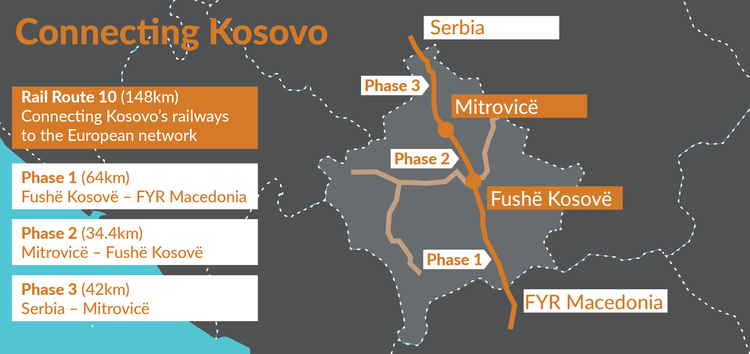 Related topics
Related regions