SHERPA project aims to better protect trains and stations from terrorist attacks
The 'open' nature of stations and trains continually make them targets for terrorist attacks. But with project SHERPA, coordinated by the UIC, key players in the railway sector are coming together and focus on various actions that will help railways cope better with present and future threats.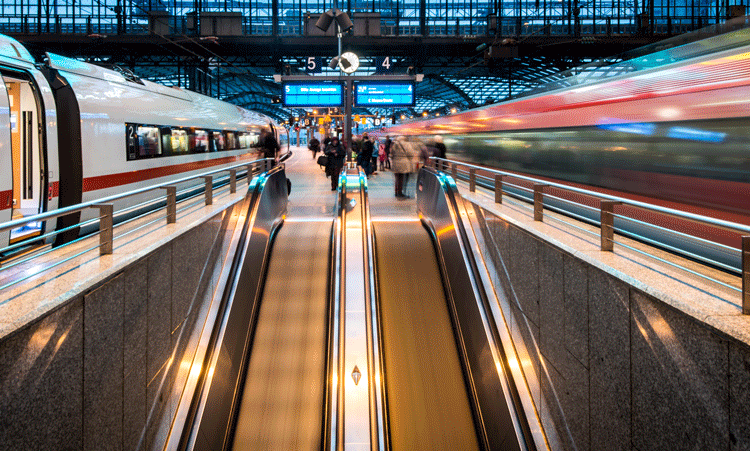 Terrorist attacks carried out in recent years show an alarming increase of indiscriminate violent actions carried out against civilians gathering in public spaces. Even though railway transport represents a critical infrastructure for any European country, stations and trains can be essentially regarded as 'soft targets' due to their nature of inherently open systems. Several initiatives aiming at increasing their protection from terrorist attacks have been undertaken over recent years at various levels, nevertheless the knowledge about the phenomenon itself and possible counter-measures is still quite fragmented and presents many gaps.
Launched in November 2018, the EU-funded project 'SHERPA' aims to improve the overall protection level for stations and trains in Europe against terrorist attacks by implementing multiple synergistic actions towards the relevant stakeholders, such as providing and sharing an up-to-date, high-value knowledge base on threats and countermeasures (both technical and procedural); defining a coherent approach for risk assessment, risk management, crisis and disaster recovery management; strengthening cooperation among stakeholders through high-level international training programmes and other practical tools; and outlining the needs and requirements for industry and research to focus on in order to better help railways cope with both present and future threats.
The following five key-players in the European railway sector are taking part as co-applicants in the SHERPA project:
DB (Germany)
FS (Italy)
PKP (Poland)
SNCB (Belgium)
SNCF (France).
Their joint participation gives the project a high level of credibility, representativeness and authoritativeness. Furthermore, the consortium itself is led by the International Union of Railways (UIC), whose aggregative nature (together with its solid expertise and experience in participating and leading European projects) may favour synergies among the co-applicants and between them and police, first responders and other relevant stakeholders represented in the Advisory Board such as CER, COLPOFER and RAILPOL.
| | |
| --- | --- |
| Full Project Name | Shared and coHerent European Railway Protection Approach |
| Acronym | SHERPA |
| EU Contribution | €846,602  |
| Start Date | 1 November 2018 |
| Duration | 24 months |
| Coordinator | UIC, International Union of Railways |