UK station's retail sales grew by 2.3 per cent over 2018's Christmas period
Network Rail's recent figures point to a continued trend in convenience shopping, with increasing numbers using stations for a variety of products.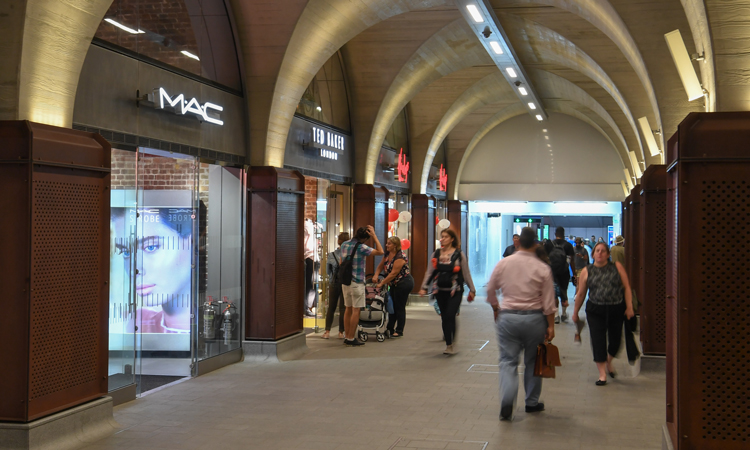 Western Arcade at London Bridge station
Passengers' appetite for convenience drove a 2.3 per cent growth in station retail sales over the festive period of 2018, Network Rail has announced.
The figures, which reflect sales between 10 November and 22 December, also show growth of 0.6 per cent in like-for-like sales despite a difficult wider trading environment.
These results reflect Network Rail's retail strategy, which aims to provide an attractive retail offer that suits passengers' buying habits.
In total, Network Rail recorded more than £93.8 million in sales during the six weeks leading up to Christmas, with retailers in the health and beauty, food, and news, books and confectionary sectors performing particularly well. 
There was also a one per cent increase in retail footfall, comparing favourably against results in the latest BRC-Springboard and Vacancies Monitor, which showed that overall UK retail footfall was down 2.6 per cent
London Bridge (+74.7 per cent), Paddington (+10.7 per cent) and Charing Cross (+7.6 per cent) showed the highest total sales growth in London, with the sales surges at London Bridge and Paddington correlating to Network Rail's significant investment in regeneration and retail enhancement projects at these transport hubs.
Edinburgh Waverley (+3.5 per cent) and Birmingham New Street (+2.9 per cent) were the best performers outside of the capital.
David Biggs, Managing Director of Network Rail Property, said: "We are committed to delivering a positive experience for the 900 million people who use our stations each year, and therefore any decisions we make around our retail portfolio are centred on what our passengers want.
"Of course, there are wider challenges in the retail market and this has affected some retailers, but these results show that our strategy is paying off and that convenience is most definitely king, with station retail continuing to outperform the high-street.
"This is also at a time that we are investing in and upgrading our stations, which impacts on retail. However, this will have long-term positive effects – helping the railway to grow and improve for passengers, whilst creating great places for communities to thrive."