Belarusian Railway orders a further 10 FLIRT trains from Stadler
The new vehicles will fit seamlessly into the existing fleet of the Belarusian Railway, which already includes 18 FLIRT trains.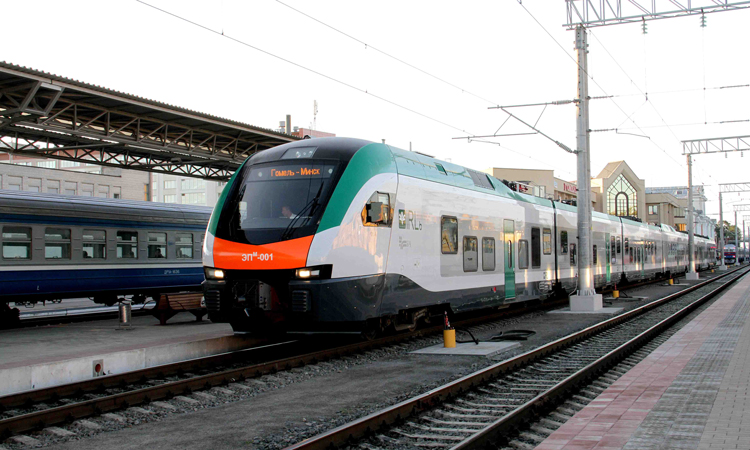 The Belarusian Railway and Stadler have signed a contract for the delivery of 10 modern five-car FLIRT trains, running with alternating current, for interregional business class lines.
The maximum speed of the vehicles is 160km/h and the first electric multiple unit will be delivered at the end of 2020.
Deputy Head of the Belarusian Railway, Vladimir Balakhonov, said: "This agreement continues the development of a new format of passenger transportation, which the Belarusian Railway began to realise in 2010 in order to create an integrated transportation system in Belarus. It is aimed at effective satisfaction of the population's needs in transport services. Moreover, it proves the perspective development of the Belarusian railway and its readiness to implement significant social projects that will provide the European level of transport service to the citizens and guests of our country."
"This order strengthens our presence in the Belarusian market," added Philipp Brunner, CEO of Stadler Minsk, "and we are grateful to the Belarusian Railway for their trust and confidence in a high quality and reliability of our modern rolling stock."
The seven-car FLIRT intercity trains that have successfully been running on the Belarusian railway network since August 2016 (on the route Minsk-Gomel) will become a basis for new trains. They are 92.96m long and 3.48m wide.
Each train provides 260 seats, with backs that are adjustable with individual armrests. The new features in the vehicles include vending machines, sun-protective roller blinds and passenger information in Braille. One of the compartments will be equipped with an area for passengers with prams, bicycles and large baggage.
The trains will be equipped with a Wi-Fi-system to access the internet and strengthen the GSM signal. To increase the effectiveness of the rolling stock operation the data about the train location, energy consumption and the route will be transmitted to the Belarusian Railway server.