Getlink's momentum continues with ninth year of revenue growth
Eurostar recorded a sharp increase in traffic over the whole of 2018 and has set a new all-time record with 10.97 million passengers.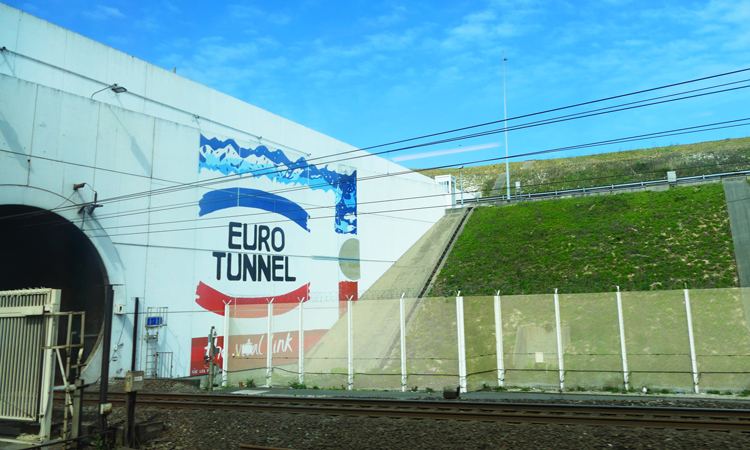 Getlink's annual figures for 2018 have revealed the business saw its ninth year of growth.
The Group's consolidated revenues grew to €1.079 billion, meaning sales for 2018 were up by five per cent at a constant exchange rate.
Eurotunnel's revenue increased by five per cent in 2018 to €958.4 million. The Eurotunnel shuttle service revenue also increased, reaching €636.4 million. With nearly 11 million passengers travelling on the Eurostar, 2018 was a record year.
Europorte revenues were also up by two per cent, reaching €121 million.
Jacques Gounon, Chairman and Chief Executive Officer of the Group, said: "Getlink, a true service company, continues to grow by strengthening its position and setting new all-time records."
Le Shuttle Freight hit an annual traffic record with nearly 1.7 million trucks crossing the English Channel, far outperforming its competitors. In 2018, more than 2.7 million passenger vehicles crossed the Channel aboard passenger shuttles, an increase of two per cent.
The ETICA programme, aimed at developing new cross-Channel services, allowed Eurostar to launch its new service to Amsterdam, which definitely assisted the increase in revenue.
Getlink's revenues for 2018:
€ million

2018

unaudited

2017

recalculated

Change

2017

restated

Exchange rate: £1

€1.128

€1.128

€1.140

Shuttle Services

636.4

601.2

+ six per cent

604.1

Railway Network

305.6

291.3

+ five per cent

292.8

Other revenues

16.4

17.6

– seven per cent

17.6

Sub-total Eurotunnel

958.4

910.1

+ five per cent

914.5

Europorte

121.0

118.4

+ two per cent

118.5

Revenues

1,079.4

1028.5

+ five per cent

1,033.0
The seven per cent decrease in other income is mainly due to non-recurring revenue received in 2017.
Eurotunnel traffic during 2018: 
| | | | | |
| --- | --- | --- | --- | --- |
|   |   | 2018 | 2017 | Change |
| Truck shuttles | Trucks | 1,693,462 | 1,637,280 | + three per cent |
| Passenger shuttle | Cars | 2,660,414 | 2,595,247 | + three per cent |
| Passenger shuttle | Coaches | 51,300 | 51,229 | zero per cent |
| High-speed trains | Eurostar passengers | 10,971,650 | 10,300,622 | + seven per cent |
| Rail freight trains | Trains | 2,077 | 2,012 | + three per cent |
Related organisations
Related people