ProRail rolls out new CCTV system at major rail stations in the Netherlands
ProRail is rolling out CBNL's 26GHz point-to-multipoint technology to provide connectivity for new CCTV deployment across 15 railway stations.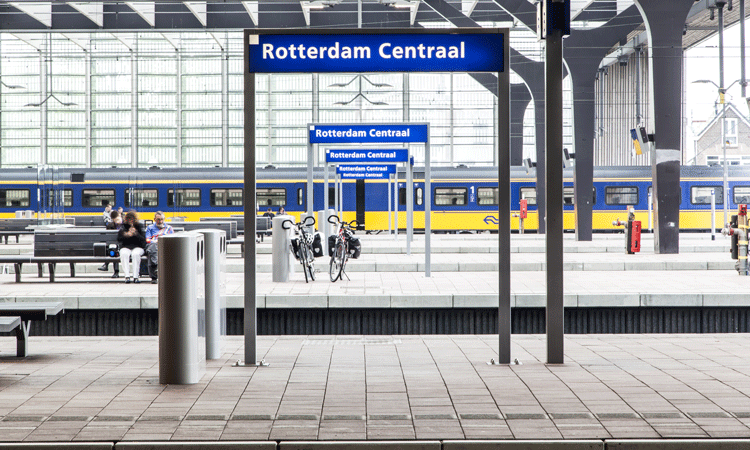 Cambridge Broadband Networks (CBNL), the market-leader in licensed point-to-multipoint (PMP) millimetre wave Fixed Wireless Access (FWA) solutions, has announced that ProRail, the national railway infrastructure operator for the Netherlands, has deployed its 26GHz VectaStar solution to provide wireless backhaul for a new CCTV system at major railway stations.
ProRail has initially deployed VectaStar across 15 railway stations, providing an innovative carrier-grade network to deliver the organisation's high-definition security and surveillance system. CBNL delivered the project in partnership with VCS Observation, a leading provider of integrated security systems, who provided network deployment and integration services.
Using the VectaStar network, ProRail has connected over 200 CCTV cameras to date. These cameras are sited at both inside and outside locations across major railway stations in the country, including Amsterdam, Rotterdam, The Hague, Utrecht and Eindhoven.
By utilising CBNL's PMP millimetre wave technology, ProRail has been able to deploy a carrier-grade network that delivers a highly stable and secure service at up to 50 per cent of the cost compared to legacy point-to-point or fibre technology. Furthermore, the fact a single VectaStar access point radio can connect up to 63 CCTV cameras has enabled ProRail to deploy the network in a vastly reduced time compared to alternative technology and with minimal disruption to station buildings.
Lionel Chmilewsky, CEO at CBNL, commented: "By using VectaStar's highly efficient architecture, we've been able to leverage the significant benefits of licensed spectrum and prove the huge value millimetre wave is bringing to the surveillance and smart city sectors. ProRail is benefiting from a VectaStar network that offers sub-millisecond latency, up to 600Mbps capacity and dedicated bandwidth for a highly secure service. The fact that these advantages can be delivered at a fraction of the cost compared to alternative technologies is causing more and more network operators to deploy the technology – a trend we expect to grow significantly over the coming years."
Wim van Deijzen, owner and CEO of VCS Observation, added: "This project represents a landmark for the design and deployment of security networks. By utilising PMP technology and 26GHz spectrum, we've been able to offer an unprecedented level of efficiency and performance. We're delighted with how streamlined the deployment has been and the exceptionally high levels of service VectaStar is providing. It's a great example of harnessing the latest wireless technology to solve a range of security and surveillance challenges."
This latest project adds to CBNL's global footprint, with VectaStar now deployed in over 50 countries for mobile backhaul, fixed wireless access and smart city networks, including for nine of the world's top 15 largest network operators.