More than $80 million invested to expand Minnesota's rail infrastructure
The Minnesota investments are part of CN's 2019 record $2.9 billion capital investment focused on enabling growth from all commodity segments.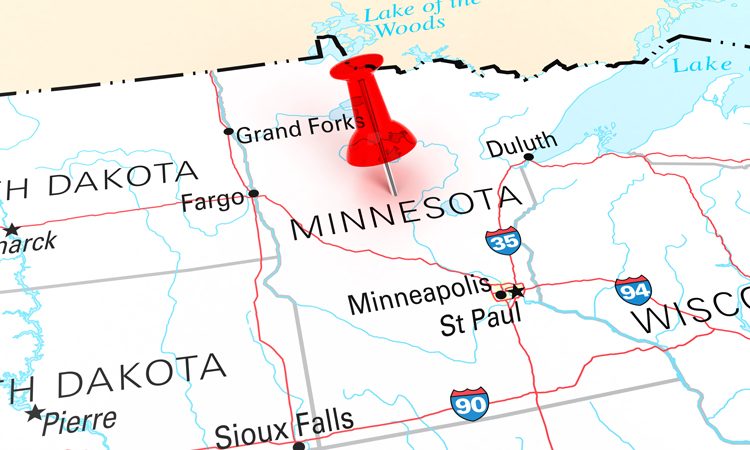 CN Railway has announced its plan to invest more than $80 million in Minnesota in 2019 to strengthen the rail network across the state.
"Following a record capital programme in 2018, CN has been able to take on more traffic from different commodity sectors based on contracts with our customers," said Derek Taylor, Vice-President of CN's Southern Region. "In 2019, we are continuing to invest to boost capacity and network resiliency and to meet growing traffic on our corridors across Minnesota."
Over two years, CN will have made a $5.7 billion capital investment.
"From farmers to manufacturers, so many critical sectors of Minnesota's economy are dependent on a functioning railway system," said U.S Rep. Pete Stauber. "As a member of the Transportation and Infrastructure Committee, I am committed to improving our rail infrastructure and am thankful that CN shares that commitment. CN's investment will go a long way to strengthen Minnesota's rail infrastructure and keep our economy running on all cylinders."
CN is currently deploying important safety-enhancing technologies across its network, such as the autonomous track inspection programme, distributed air cars, automated inspection portals and positive train control system. These innovations, combined with CN's investments in locomotives, capacity, infrastructure and train crews, will support the safe and efficient movement of goods.
Planned expansion projects include investments for the development of the positive train control system, and the construction of a new train passing siding near Glendale.
Highlights of the maintenance programme include the replacement of more than 10 miles of rail; installation of approximately 85,000 new railroad ties; rebuild of 23 road crossing surfaces; and maintenance work on bridges, culverts, signal systems and other track infrastructure.
Related regions
Related people