Rail industry in need of more digital skills and diversity
The Rail Minister, Andrew Jones, is calling for more digital skills and workforce diversity in the rail industry.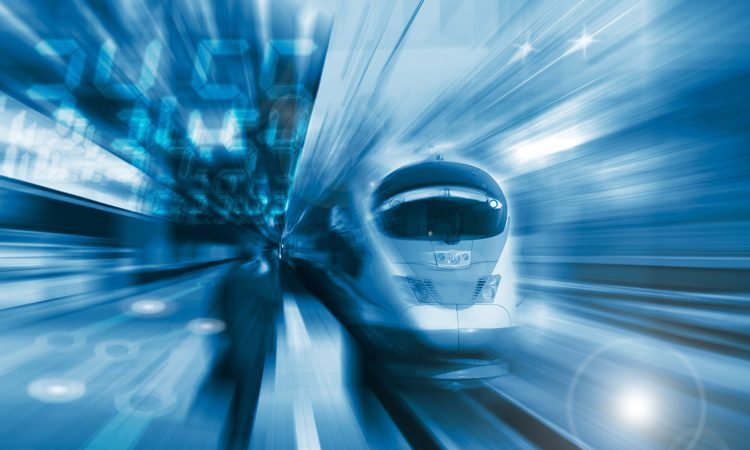 Mr Jones made these comments whilst delivering a keynote speech at the RIA Future Focus Conference, at Railtex 2019.
The Minister said the rail industry has a requirement for 50,000 new workers by 2033 to replace retiring workers and to adapt to changes in technology.
"The shape of transport has been dramatically changed by digital disruptors," he stated. "Rail travel is part of a single journey paid for on a mobile phone through a single platform that allows passengers to seamlessly travel from one mode of transport to another."
Mr Jones added:
"If the industry is to continue to thrive it needs to become more nimble and ready to quickly respond to these changes. It's a world in which the expertise of suppliers will play an increasingly important role and one that holds a wealth of opportunities."
The Minister also addressed topics including the 'boom and bust' model of funding and how to smooth out the process for supply chain companies, as well as the need to address the lack of a visible enhancements pipeline. He also addressed the environmental impact of diesel trains, amongst other topics, in a lively Q&A.
Darren Caplan, Chief Executive of the Railway Industry Association, said: "It was good to hear the Minister addressing rail funding concerns. We clearly need to see 'boom and bust' smoothed out in the future, and for the DfT to provide a visible pipeline for enhancement projects in CP6. But, we are heartened that the Minister is clearly committed to addressing these issues."
Mr Jones's comments were echoed, in part, by Transport Minister Nusrat Ghani, who has called on the rail industry to improve diversity, and ensure women have access to the fulfilling jobs, pay and progression. Speaking at the 2019 Women in Rail awards, she asserted that greater diversity is the key to ensuring the health and improvement of the industry.