Rail motorway connection announced between Poland and Luxembourg
The rail motorway has been announced between Poznan-Swarzędz and Luxembourg which will be more than 1,000 km long with a capacity of 37 intermodal units.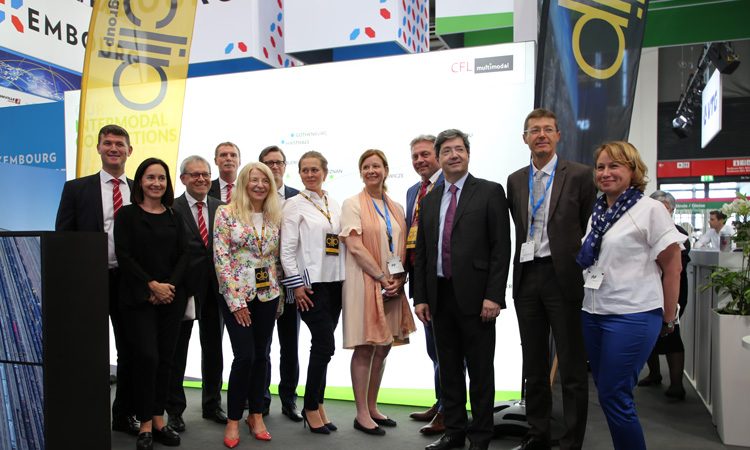 Picture credit: CFL multimodal
CLIP Intermodal and CFL multimodal have announced the launch of a rail motorway train between Swarzędz and Bettembourg-Dudelange by end of 2019.
The train will start with four round trips per week and will be opened to containers, craneable semi-trailers as well as non-craneable semi-trailers thanks to the Lohr Railway System technology.
This train will cover a distance of more than 1,000 km and has the capacity to transport of 37 intermodal units.
The CLIP terminal in Swarzędz will be equipped with the Lohr Railway System technology allowing to load non-craneable trailers on the trains.
Agnieszka Hipś, CLIP Intermodal, commented: "We recognise the contract with CFL multimodal as the next step of our development. We aim to provide a more comprehensive and environmental-friendly service to our customers travelling from and to our Freight Village."
The intermodal terminal of Bettembourg Dudelange is already equipped with two platforms and offers regular connections further South, including to Lyon, Le Boulou and Barcelona.
Fraenz Benoy, Managing Director of CFL multimodal, said: "Our objective is to connect the terminal of Bettembourg-Dudelange with major economic centres in Europe. This new regular rail motorway between Bettembourg-Dudelange and Swarzędz allows us both to expand our intermodal service offering to Central Europe and to address the non-craneable trailers market."
This new rail motorway will provide an efficient and reliable alternative to road transport on long distances and extend the rail motorway offer in Europe.