Network Rail's new regions go live to improve performance for passengers
Significant changes at Network Rail are underway, designed to deliver better performance and punctuality for Britain's passengers and rail freight.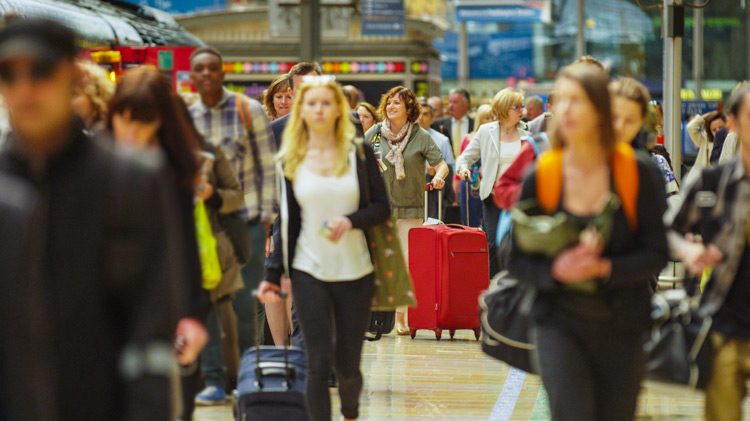 The changes will shift power and decision making into smaller, regional organisations that are closer to customers and give local managers the levers and authority to tackle performance issues head-on. Further structural and cultural changes form part of the plan, as well as new training to address historic skills gaps.
Network Rail's Chief Executive, Andrew Haines, said: "Today sees us implement the first phase of changes to our organisation which will demonstrate that we are on the side of passengers and freight users. Addressing the decline in train performance for our passengers is our priority and I'm pleased to say we're already beginning to see signs of improvement. Moreover, the changes we are making today will help us to build on this and deliver the service that passengers and freight users deserve."
Statistics have revealed that train performance has been in decline since a successful 2012 (from 91.6 per cent of trains on-time to 86.3 per cent today) and the National Rail Passenger Survey tells us that punctuality and reliability are passengers' top priority.
Andrew continued: "We've made these changes as a major part of our plan to provide the best possible service for passengers and freight users, to deliver the promises we've made for the next five years and to improve the way we work together as an industry.
"The five new regions will be devolved further into 14 routes to drive focus on what matters most to our customers – a more punctual, reliable and efficient railway."
Network Rail's five new regions – Eastern, North West & Central, Scotland's Railway, Southern, and Wales and Western – went 'live' today, 24 June 2019. The new routes will come into operation later in the summer with further changes planned to continue to devolve power and authority from the centre to the routes and regions.
"While I can bring change to Network Rail and get my organisation to refocus on the passenger and freight user and what matters most to them, change is needed across our entire industry to remove red tape and provide clear accountability for delivering a safe and reliable railway that better serves the people of Britain," explained Andrew.
Related organisations
Related regions