Bane NOR awards double-track contract to a joint venture
The Norwegian rail infrastructure manager has awarded Implenia Norge AS and Acciona Construcción the contract to construct a new 10km double-track line linking Sandbukta and Såstad.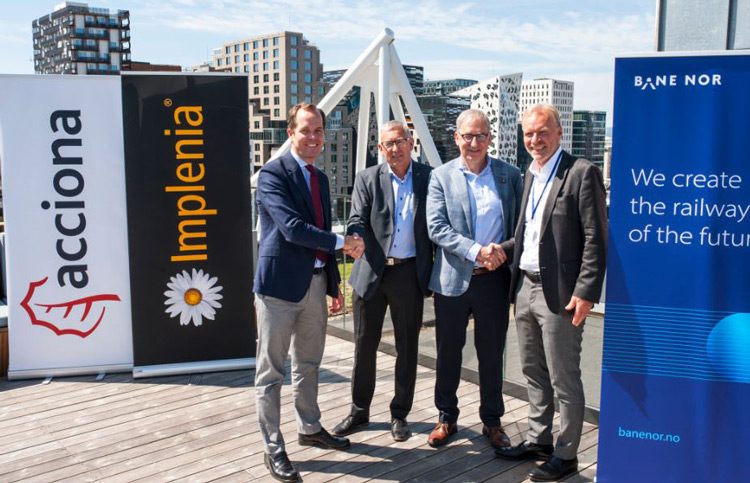 The contract, worth NOK 6.3 million, includes the construction of two railway tunnels of 2.7km and 2.3km, respectively, and a new station in Moss.
Due to difficult ground conditions in the centre of Moss, the Norwegian Geotechnical Institute (NGI) will be heavily involved in the project to ensure safe implementation of works.
Implenia and Acciona are both specialised and experienced construction companies and have more than 100 years of experience in major infrastructure projects at an international level. The parties have agreed to pool their resources and efforts to successfully execute this project.
Einar Kilde, Development Director at Bane NOR, said: "The extensive and complex work of creating the railway of the future and creating a far better train service for passengers and freight in Eastern Norway continues with undiminished strength. This contract is the latest in several important contracts we have signed this year. At the same time, it is a new proof of the historic railway investment the government is planning."
Einar continued: "We look forward to fruitful cooperation with the two contractors who are well established in Norway. We have developed a well-functioning relationship with Acciona through the tunnel boring sub-project on the Follo Line and with Implenia Norway on the Farriseidet–Porsgrunn project."
Jarle Midjås Rasmussen, Project Manager at Bane NOR, said: "We are pleased to announce that we have reached an agreement with Implenia and Acciona on this contract. Together we will give the residents of Østfold, not least in Moss and Rygge, a better train service and increased capacity when the double-track is completed – the planned opening is in December 2024."