Download our free infographic: Digital rail investment survey produces surprising results
Delving deep into the railway industry, our 2019 survey results showcase opinions from industry professionals across the globe.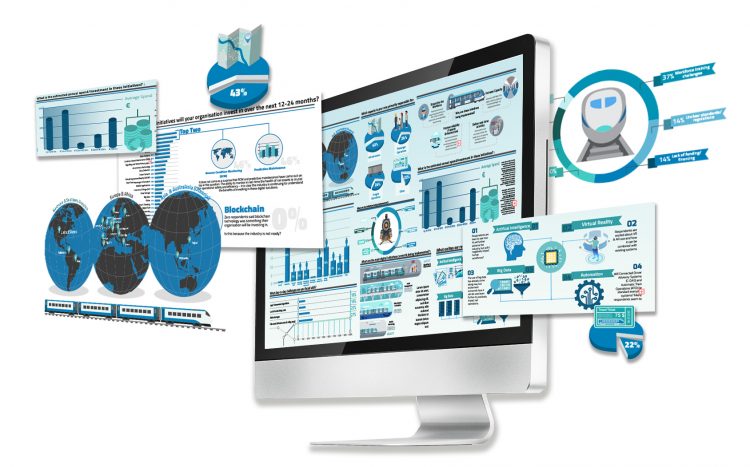 Ahead of Global Railway Review's 2019 edition of the Digital Rail Revolution conference, we decided to gather opinion from rail industry professionals from around the world. With nearly 40 senior figures responding to our survey, we were able to identify the major challenges that railways are facing and the trends in digital transformation for the sector.
Collating the answers revealed some surprising statistics and supplied us with serious food for thought, including responses to the following questions:
Which digital initiatives are your organisation currently implementing?
What is your organisation's estimated annual spend/investment in these initiatives?
Why are these initiatives being implemented?
What day-to-day challenges impact your role?
What other digital initiatives will your organisation invest in over the next 12-24 months?
Which new technologies are exciting you/show great promise for the future?
Download our free infographic displaying the results!
We hope the results of our unique industry survey will be of interest to our readers and help advance the debate – download the results by completing the short form below.
[contact-form-7 id="84390″ title="WB: Infographic DRR 2019 Survey"]
Related topics
Artificial Intelligence (AI), Big Data, Cyber-Security, Digitalisation, European Rail Traffic Management System (ERTMS), European Train Control System (ETCS), Funding & Finance, Infrastructure Developments, Internet of Things (IoT), Passenger Information Systems (PIS), Signalling, Control & Communications, Technology & Software, Track Systems