Virgin Trains now offers 100 per cent digital tickets
Virgin Trains now offer a digital version of every ticket, a development which now allows customers to purchase digital season tickets online.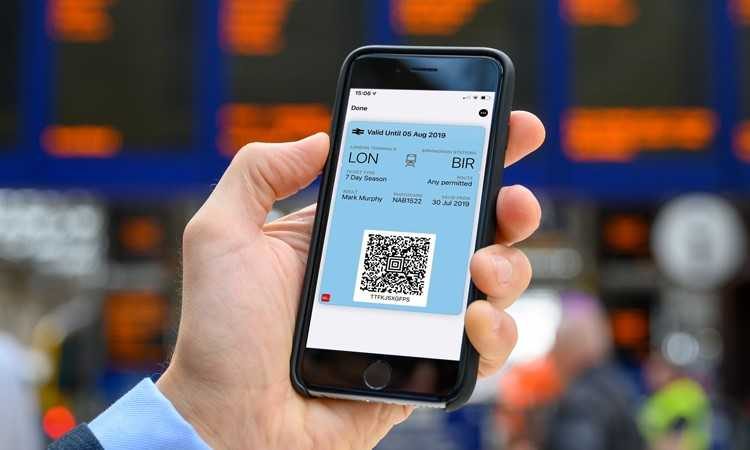 Virgin Trains has become the first train operator to offer 100 per cent of its ticket types digitally.
The new addition of monthly and annual season tickets in this format means that Virgin Trains now offers a digital version of every fare.
Customers can purchase their season ticket online and it will be delivered straight to a mobile device in seconds – cutting out the need to queue at stations, and the worry of losing or damaging a paper ticket.
It follows a number of technological developments and industry firsts rolled out by Virgin Trains in the last 12 months.
These include the introduction of mobile handheld ticketing devices so customers can buy directly from station staff, free Wi-Fi on trains and Track 'n' Travel online – which keeps passengers up to date on the status of their journey.
Sarah Copley, Executive Director, Commercial, Virgin Trains, said: "Buying or renewing a season ticket is now so much easier as it can be done anytime, including from your phone. Offering 100 per cent of our tickets digitally is more evidence of our ongoing commitment to innovation and our customer service.
"Digital tickets have many advantages. For example, because they allow us to link up our different systems customers can claim compensation much more quickly if there are delays."
As the use of e-tickets increases and more customers rely on a charged phone, Virgin Trains has also introduced charging points at information podiums at various stations.
London Euston, Crewe, Preston and Manchester Piccadilly have introduced the wireless and cable charging points to give customers a ready boost of battery power, removing any anxiety about arriving at the stations with digital tickets on an uncharged phone.