Network Rail submits planning application for railway sleeper facility in Bescot
The planning application from Network Rail proposes a facility which will be able to provide 60 per cent of Britain's annual requirement of railway sleepers.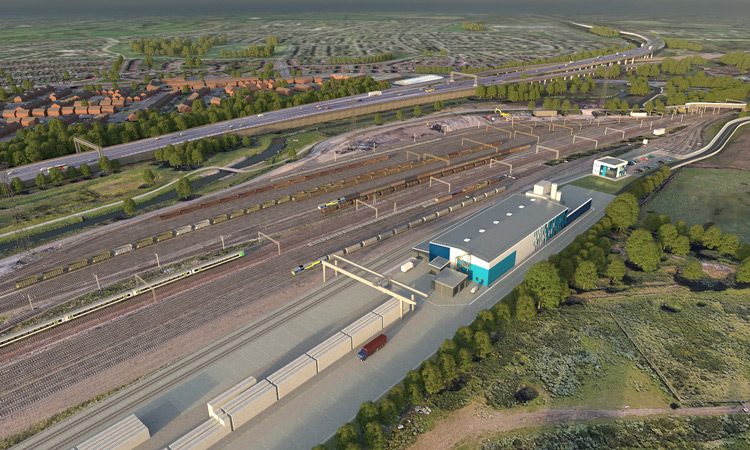 The new facility is a key part of Britain's Railway Upgrade Plan. It will create 150 construction jobs locally, and up to 100 permanent jobs at the site and in the local supply chain if approved by Sandwell Borough Council. It is estimated that 90 per cent of construction spend on the project will be through local businesses.
The final submission follows extensive engagement with local people and politicians, including briefings, public information events and meeting with residents at their homes to discuss the plans. Much of the feedback received from these engagement sessions has helped shape the final planning application.
The changes made include the relocation of the proposed site 600m to the east, further away from local properties, building a new link road to improve access and remove the impact of vehicles on adjacent homes, and developing a one-way traffic management plan which halves the number of lorry movements past any one location.
Anthony Marley, Programme Director at Network Rail, said: "This new sleeper facility will bring millions of pounds to the local economy and support hundreds of jobs in the West Midlands. We have already seen significant interest in these jobs, with approximately half of respondents welcoming these new employment prospects."
The proposed facility will provide up to 600,000 railway sleepers every year – 60 per cent of Britain's annual requirement.
Sleepers are currently manufactured at two locations in Britain – Doncaster and Washwood Heath in Birmingham. The imminent closure of the Washwood Heath site has prompted the need for a new facility.