UK railway industry welcomes £300 million investment in greener travel
UK government pledges investment in cleaner and greener transport has been welcomed by the industry as railways are leading the way in green technology.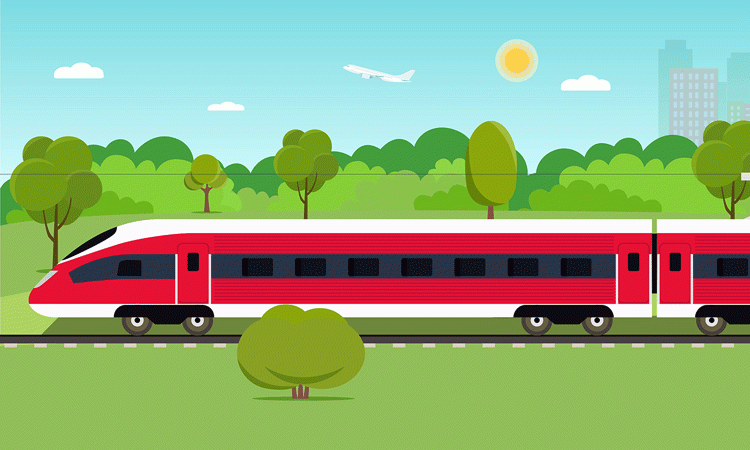 The UK Government has announced that it will invest £300 million in UK innovation to develop cleaner, greener, transport. 
Five new transport research networks will receive a £5 million cash investment for their work developing cleaner forms of fuel and other tech innovations to reduce emissions and improve air quality.
The new transport research networks will be led by the University of Birmingham, the University of Leeds, the University of Durham, Cardiff University and University College London.
Prime Minister Boris Johnson said: "From our shopping choices to planning our holidays, we rightly want to make decisions that protect the planet. The UK is already recognised around the world as a centre for green tech. Now we will lengthen our lead, supporting our industry and our citizens to reduce their carbon footprint."
Business Secretary, Andrea Leadsom, said: "The possibilities for new ways to transport goods and services – or to get from A to B – are endless. This investment will help make the most of the exceptional talent and expertise we have in these industries, and ensure the U.K. leads the way internationally in designing and developing technology."
Richard Jones, RIA's Senior Technical & Innovation Manager, said: "The Railway Industry Association and our members will welcome this announcement, that UK transport innovators will be given £300 million to develop cleaner and greener forms of transport.
"The railways are leading the way in green technology. We are already the lowest carbon mass transport mode and there is much more still to come.
"Electrification of the rail network will drive emissions down further with every mile delivered, the UK's first prototype zero-emission hydrogen train is being developed and demonstrated currently, and the first solar-powered ancillary power scheme was recently announced by Network Rail.
"RIA and member companies are also part of the Industrial Strategy Challenge Fund programmes known as 'Driving the Electric Revolution' and the 'Faraday Battery Challenge', making best use of new technology across sectors. With continued co-operation and strategic support from the Government, the rail industry will maintain its leading position as one of the greenest modes of transport for people and goods."