Future-proofing mainline services in Germany with digital rail control technology
Advanced signalling technology is supporting Deutsche Bahn's pioneering rail upgrade and digitalisation programme and keeping passengers moving during its North-South route renewal.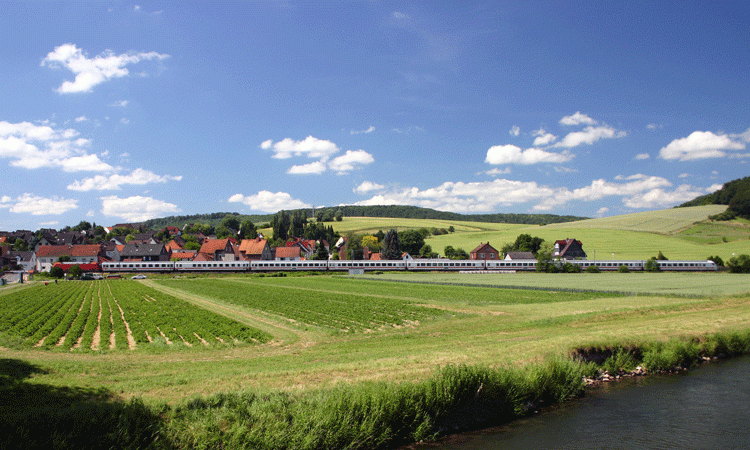 The German government's transport and climate policies highlight that there is a significant need to shift from road and air-based transportation to rail. In line with this, Bombardier Transportation is working continuously on developments in technology which will highlight its potential to improve rail system services. Moreover, Bombardier is supporting Deutsche Bahn (DB) in its strategy to increase rail capacity in the future.
One example of how rail control and signalling technology is contributing to this pioneering plan can be seen in the BOMBARDIER EBI Lock 950 computer-based interlocking (CBI) system installed at Kreiensen station in northern Germany.
The advanced system, a forerunner of DB's digital interlockings, provides the interface between central traffic control and trackside equipment to ensure trains run safely and efficiently through the high-capacity station area.
It utilises an advanced Internet Protocol (IP)-based architecture, a key feature of modern digital interlockings. The system has regularly and reliably managed an area of approximately 60 kilometres and supported over 300 services per day, with capacity to support more trains over a wider area if needed.
2019 is seeing that higher-capacity functionality in action during the closure of the Hannover-Göttingen line which began in June and will continue until December 2019. Since June, the interlocking has been successfully supporting fully-diverted services through Kreiensen, reflecting the system's ability to support future growth.
Kreiensen is now playing an important role in maintaining diverted services during a six-month closure of the parallel Hannover-Göttingen line, on Germany's heavily-used, high-speed north-south corridor, as part of DB's overall renewal programme.
Deutsche Bahn; a pioneer in digitalisation
DB's Strong Rail strategy aims to increase network capacity by expanding and upgrading its network as well as implementing a Digital Rail for Germany programme, introducing the latest signalling technology to increase reliability and capacity. DB's digital interlocking technology for Germany (Digitales Stellwerk, DSTW) is an evolution of the existing electronic interlockings installed on the network and an important step towards rail system digitalisation and the use of cloud-based technology. DSTWs utilise IP-based communication with field elements via a single data network rather than individual connections, amongst other features. Benefits include increased efficiency, able to manage objects over a longer distance whilst reducing equipment and costs; improved reliability, keeping trains running on time, and enhanced scalability, ready for future capacity growth.
Related organisations
Related regions