Deutsche Bahn continues to invest in offshore renewable power
Deutsche Bahn has announced a new five-year contract which will ensure it receives green electricity from Nordsee Ost wind farm.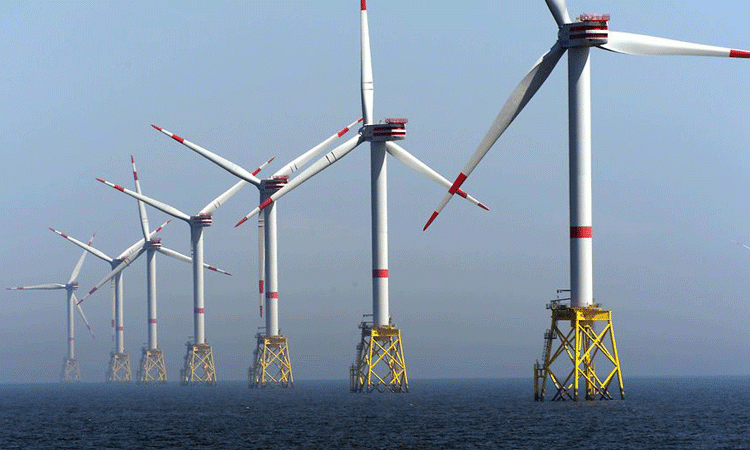 Deutsche Bahn (DB) has announced that it will continue to increase its purchase of electricity from renewable energy sources over the coming years.
Appropriate agreements for the supply of green electricity from the offshore wind farm Nordsee Ost have been signed between DB Energie GmbH, innogy SE and RWE Supply & Trading.
The electricity supply contract has a term of five years, starting from 2024 and the delivery volume comprises 25 megawatts which is the equivalent of four wind turbines and approximately eight per cent of the total generation of the wind farm, which consists of 48 plants with a total of 295 megawatts.
Deutsche Bahn is the largest green electricity consumer in Germany. With its new 'Strong Rail' ('Starke Schiene') corporate strategy, it has once again set itself higher environmental and climate goals. By 2038, the entire rail power consumed by DB will be 100 per cent green. Currently, Deutsche Bahn already covers more than 57 per cent of its energy needs with electricity from renewable energies.
The eco-electricity component of DB's rail power mix comes from a broad portfolio: for example, innogy hydropower plants have been supplying around 900 million kilowatt hours of green electricity to the railways since 2011 every year. The annual power consumption of DB is about 10 terawatt hours, which is almost equivalent to the power consumption of a city like Hamburg.
The current contract is the first offshore Corporate PPA (Power Purchase Agreement) in Germany. The electricity is produced in the offshore wind farm for a fixed price and used directly by Deutsche Bahn. RWE Supply & Trading assumes the role of contractor and sales partner.
Torsten Schein, Chairman of the Board of DB Energy, said: "In the coming years, we will consistently replace expiring contracts based on fossil fuels with renewable energies. In September 2019, we will launch another Europe-wide tender for the long-term purchase of green electricity. "
Hans Bünting, Renewable Energy Board Member of innogy SE, emphasised: "This deal is a win-win situation: Starting in 2024, Deutsche Bahn will be climate-friendly with green electricity from our offshore wind farm Nordsee Ost. Following the decline in government subsidies, we have agreed on marketable delivery terms for the first wind farm installations, thereby securing scope for further investment. "
Andree Stracke, Managing Director of RWE Supply & Trading, explained: "RWE has been supplying Deutsche Bahn with green electricity from hydropower for many years. With the new agreement, we want to contribute to our long-standing partner achieving its ambitious climate protection goals. Bringing our expertise for industrial and public utility customers together with the producers of renewable energies – this constellation offers both sides great future prospects. "