DB Netz awards major rail maintenance equipment order to Harsco Rail
Harsco Rail has secured its first-ever order with Europe's largest railway infrastructure manager, DB Netz AG, for delivery of infrastructure maintenance machinery.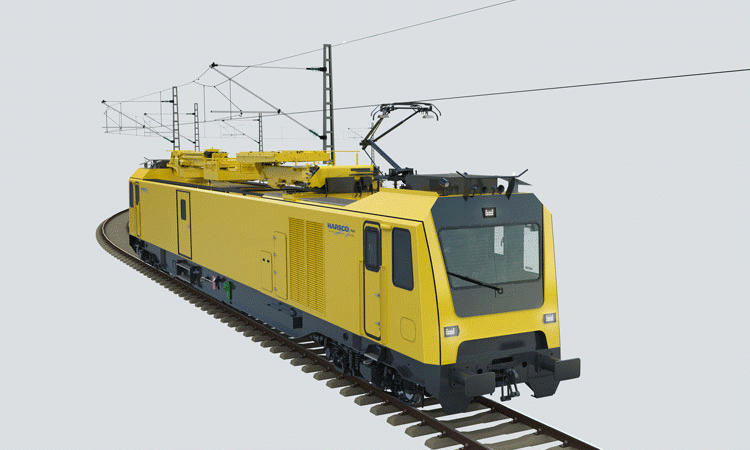 Harsco Rail's diesel-electric Utility Track Vehicle
The agreement is the first-ever between the two organisations and is for the development of as many as 56 catenary intervention and maintenance vehicles for the German railway system. The seven-year contract has a total value of $290 million. The initial order quantity confirmed is 16 vehicles with delivery starting from 2022. It is expected that seven more machines will follow two years later.
DB Netz has placed the order as it wants to replace its aging fleet with environmentally-friendly, state-of-the-art machinery that is compatible with changes in application and track requirements.
Harsco's diesel-electric Utility Track Vehicles (UTVs) are the most innovative on the market, offering features for pure electric traction via overhead catenary, which meets a critical customer need as more track becomes electrified in DB's served network. These vehicles also offer innovative technologies that reduce both emission and noise.
Harsco Rail President, Jeswant Gill, said: "Harsco Rail has significantly invested in Europe to develop market-leading technologies with superior execution capability and to establish a robust supply-chain to offer the most innovative UTVs in the market today. We appreciate Deutsche Bahn's confidence in Harsco Rail as a trusted partner to provide state-of-the-art vehicles and are excited about the opportunity to further our growth ambitions."
The vehicles can run up to two hours in work mode without any power supply using just a battery and feature a trendsetting air conditioning unit cooled by a natural refrigerant. These features ensure that Harsco's customer will always have a top of the line vehicle – on the date of delivery and throughout the machine's lifecycle.