Network Rail leaders named in list of influential females in engineering
Bridget Rosewell CBE and Loraine Martins MBE have been internationally recognised in the Financial Times' Top 100 Most Influential Women in Engineering list.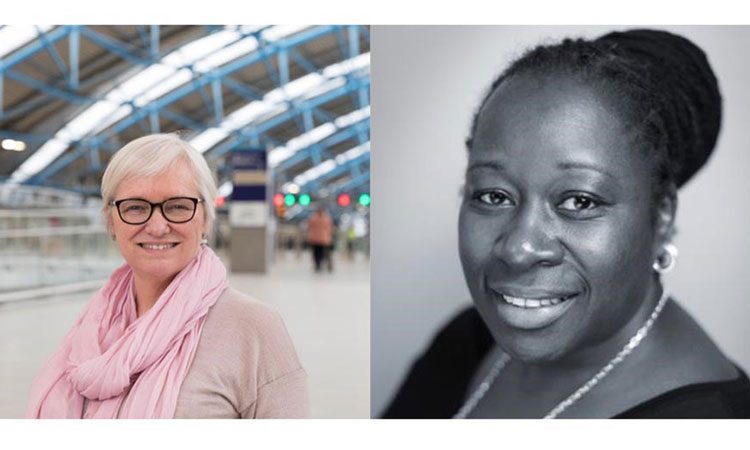 Board member Bridget Rosewell CBE, is placed third in The Financial Times' ranking of the top 100 Most Influential Women Leaders in Engineering – UK and Europe. Loraine Martins MBE, Network Rail's Director of Diversity and Inclusion also features on the list.
Andrew Haines, Network Rail's Chief Executive, said: "We are proud that both Bridget and Loraine have made the list. They're role models for Network Rail and the industry. As influential female leaders, they've helped us progress towards having a more diverse workforce that better represents the communities we serve."
Bridget was appointed to the Network Rail Board in 2011 and is currently Senior Independent Director. In this capacity, her responsibilities support the roles of Network Rail's Chair and Chief Executive.
A leading economist and infrastructure expert, Bridget was awarded a CBE in 2019 for her services to the economy. She is also Fellow of the Institution of Civil Engineers. Bridget's other roles include that of Senior Adviser to Volterra – producing economic analysis across a range of sectors – and Non-Executive Chair of Atom Bank.
Loraine joined Network Rail in 2012 and leads a centre of expertise which supports the organisation's ambition to be more open, diverse and inclusive. Her work in this area focuses on increasing the number of women in the rail industry, improving accessibility for passengers and colleagues, and creating an environment where diversity and inclusion is celebrated.
Previously, Loraine led an award-winning team on equality, inclusion and employment skills in the construction of the Olympic Park for London 2012 – for which she was awarded an MBE. A fellow of the Royal Society of Arts, Loraine is also Vice-Chair of the Trust for London, a grant-making body which tackles inequality and poverty in the city.