RZD International to help build rail line to one of the world's largest coal deposits
In the presence of the Russian Prime Minister, Dmitry Medvedev and the Prime Minister of Mongolia, Ukhnagiyn Hurelsukha, an agreement between RZD International LLC and JSC Ulaanbaatar Railway (JSC UBTZ) was signed.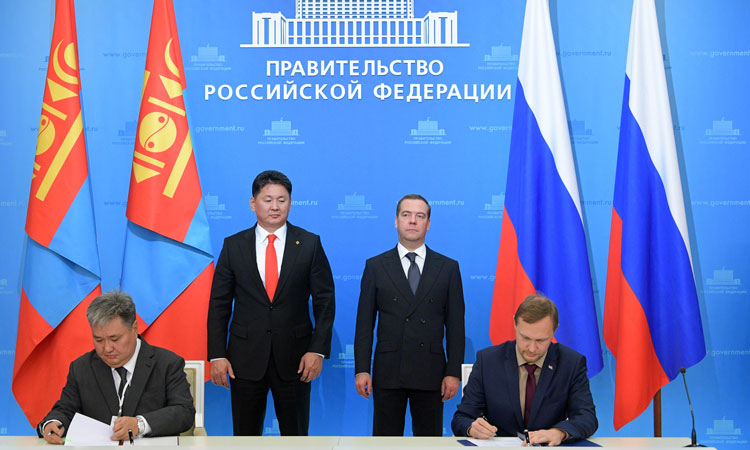 Credit: Russian Government Press Services
Under the agreement, RZD International – a special purpose engineering company established within the Russian Railways Holding, in partnership with a Russian design institutes, will provide technical consulting services on the implementation of the Tavantolgoi–Dzunbayan railway construction project, as well as recommendations on the organisation of construction and the organisation of train movement along the 414km-long line.
The new railway line to Tavantolgoi – a coal deposit in the south of Mongolia, in the Gobi desert and one of the largest reserves in the world, will be connected to the central line of UBZD JSC, which will provide new opportunities for the transportation of coking coal. The term for the implementation of the service contract is 12 months.
Sergey Stolyarov, the acting General Director of RZD International, said: "We consider this project as the beginning of long-term cooperation on the development of the railway infrastructure of Mongolia. RZD International is ready to offer Mongolian partners modern technologies for repair and construction of infrastructure facilities, which can improve the quality and efficiency of construction works, as well as increase the capacity of the line while ensuring the safety of railway traffic.