Avanti West Coast train services officially launched in the UK
The new West Coast Partnership between FirstGroup and Trenitalia will bring a package of improvements for passengers, including new and refurbished trains, better stations and simplified fares.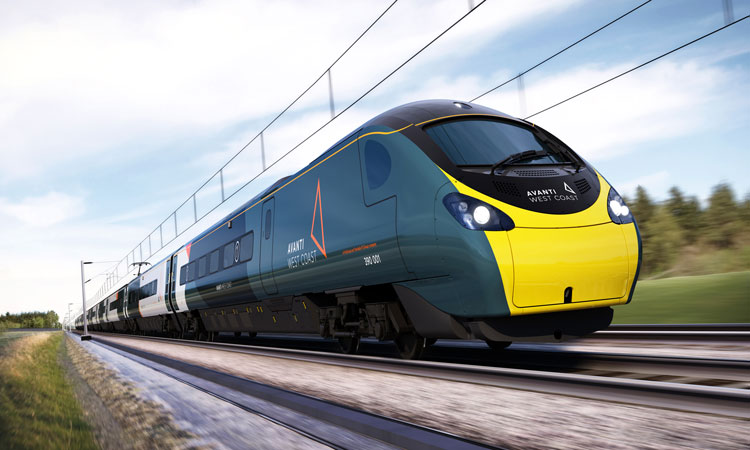 Avanti West Coast has officially taken over the operation of long-distance train services on the West Coast Main Line, heralding a new era of InterCity and future high-speed rail services in the UK.
FirstGroup and Trenitalia have taken over the franchise from Virgin Trains who ran the service for 22 years.
Improvements for passengers
The new partnership brings a package of improvements for passengers. The 56 Pendolino trains will be completely refurbished to as new condition, with 25,000 new seats, more reliable Wi-Fi, and power sockets for all passengers. By 2022, there will be 263 extra train services every week to more places and a fleet of new, state-of-the-art InterCity trains will replace the current Voyager trains. There'll also be simplified fares, improved on-board catering and compensation if trains are delayed by 15 minutes.
Stations will be also be improved with refreshed waiting rooms, better customer facilities, more car park spaces and greater accessibility for passengers with additional travel needs.
Steve Montgomery, Managing Director of First Rail, said: "We're delighted to start serving the customers who take 40 million journeys every year on the west coast. We'll bring families, friends, businesses and communities closer together with new trains and new destinations. We're excited to get our plans underway and take services to the next level."
As well as the Avanti services, The West Coast Partnership also includes West Coast Partnership Development, which will be the 'shadow operator' for future high-speed rail services. It will design, develop and mobilise operations for the new line working with HS2 Ltd and the Department for Transport (DfT).
Orazio Iacono, Managing Director of Trenitalia, said: "We're honoured to begin operating InterCity services on the West Coast Main Line, one of the busiest railways in Europe, that will bring a host of improvements for the millions of people who use it every year. Trenitalia will also be using its skills to help design and manage high-speed rail services from North to South in the UK over the next few years. The name Avanti was chosen to represent our values and recognises our 10-year experience in the high-speed in Italy with 350 million passengers. Quality, dynamism, innovation and future: this is what we want to guarantee for the West Coast main line service".