#TimetoAct slogan to be displayed on Transfesa Logistics locomotive
The slogan displayed on the Transfesa vehicle calls for a greater support for rail freight due to its environmental advantages.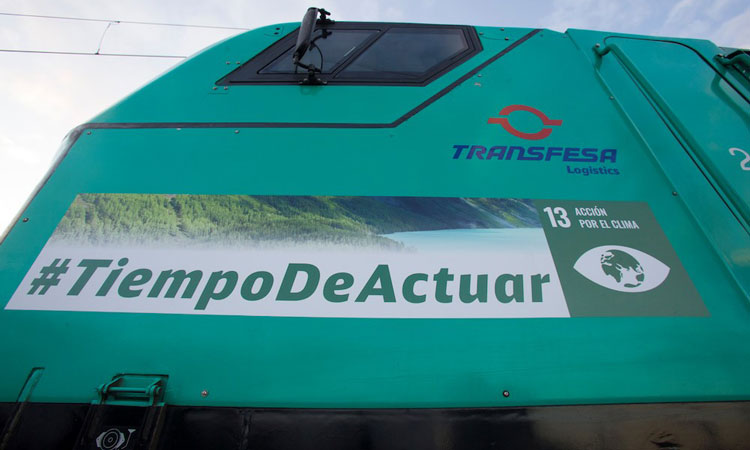 Copyright: Transfesa Logistics
Following the COP25 Climate Summit, Transfesa Logistics has vinyl-wrapped one of its vehicles with the #TimetoAct message, drawing attention to and helping to support the significant global meeting. The locomotive will continue on its freight routes across Spain, displaying the message throughout cities such as Valencia and Seville.
CEO of Transfesa Logistics, Bernd Hullerum, said: "Transfesa Logistics is completely in line with the climate summit. We aim to foster awareness of the need for all of us to do what we can to contribute to a more sustainable world and to reduce our impact on the environment".
The efforts aim to stress the significance of rail freight in working to build a more sustainable future, with transporting freight by rail emitting nine times less CO2 than transporting freight by road.
Julián Gacimartín, Director of Rail Services for Transfesa Logistics, said: "It is more necessary than ever before to promote intermodal transport and to increase the share of rail freight wherever possible in order to reduce the impact of the transport sector on the environment. Industry, infrastructure and rail operators and the government should all work together to transfer freight from roads to rail, setting up intermodal goods traffic in which rail freight is the backbone".